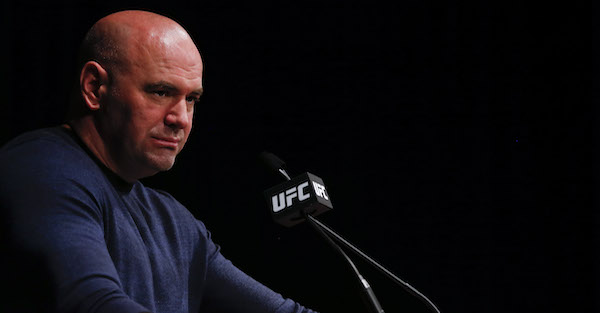 Photo by Jeff Zelevansky/Getty Images
While accepting the Cecil B. DeMille Award at Sunday night's Golden Globes, actress Meryl Streep trashed President-elect Donald Trump in an acceptance speech that has everyone talking. It wasn't just Trump supporters who felt the burn but also mixed martial arts fans, UFC President Dana White chief among them.
?Hollywood is crawling with outsiders and foreigners. And if we kick them all out you?ll have nothing to watch but football and mixed martial arts, which are not the arts,? Streep said in her speech.
RELATED: UFC fighter trashes Ronda Rousey as a ?loser,? before taking aim at her UFC boyfriend as well
In an interview with TMZ, White called out the 67-year-old Streep for her rhetoric.
?It?s not going to be everybody?s thing and the last thing in the world I expect is an uppity, 80-year old lady to be in our demographic and love mixed martial arts," White said.
White, who has been a staunch Trump supporter and gave a speech for him at the Republican National Convention, contended that politics has no bearing on mixed martial arts viewership.
"I mean (UFC owner) Ari Emanuel is definitely Hollywood and he makes movies and TV shows and wasn?t a Trump supporter either, but I don?t know,? White said.
?If you really look at who follows the UFC and is into mixed martial arts, it?s everybody. I don?t expect an 80-year old woman to be a big fan of mixed martial arts and listen, everybody?s into whatever (they?re into). I?m not a big fan of golf. It doesn?t mean people should stop watching it. If you don?t like it, change the channel.?
White also did make sure to add that Streep is "a very talented actress," though Trump would certainly disagree.
https://twitter.com/realDonaldTrump/status/818422930157830144