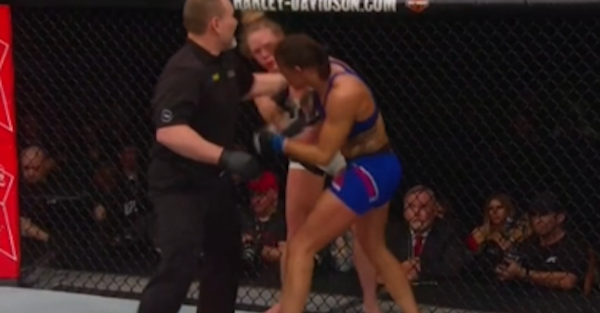 Giphy screenshot
In the first ever UFC women's featherweight title bout, Germaine de Randamie (7-3) stunned the world to claim her first UFC title in a win over Holly Holm (10-3).
UFC President Dana White wasn't among the ones who believed de Randamie should have waltzed through the bout with no repercussions despite two illegal strikes at the end of the second and third rounds.
"I feel like the ref from New York shouldn't be reffing a main event fight. They don't have enough experience. He should not have been in there. But we don't make those decisions. The commission does. It was a bad decision by them," he said backstage following the event," said White, via MMA Weekly.

"Everybody was blowing me up on the phone. 'What's wrong with this ref? What's wrong with this ref?' What's wrong with this ref is he doesn't have big-fight experience like that. None of these guys do in this state yet, and they should have had one of the experienced MMA refs reffing that main event."
The fight ended with de Randamie earning a 48-47 unanimous decision victory, but a one-point deduction would have ended the night with a draw.
The first late punch was a devastating one that rattled Holm: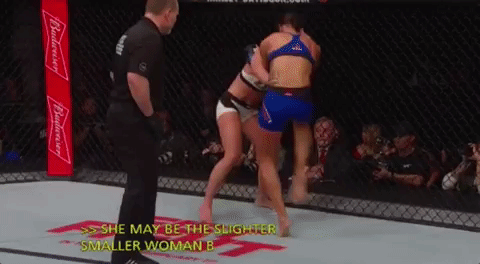 Holm shook de Randime with a nasty head kick toward the end of the third round, but her opponent struck back, yet again attacking after the round had ended. The referee refused to take a point away and noted it was the last round this could happen.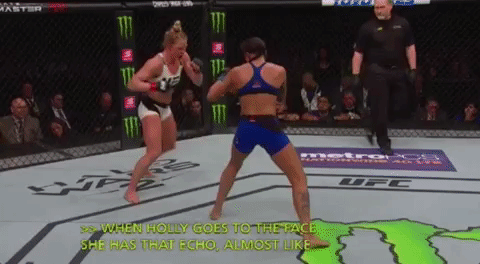 De Randamie's only UFC loss was at the hands of current bantamweight champion Amanda Nunes at UFC Fight Night 31. Nunes got a takedown early, moved into full mount and was able to throw ferocious elbows for the TKO victory.
De Randime will almost certainly defend her belt against Cris Cyborg if the UFC challenger is able to slip away unscathed from a possible drug violation.
Or a possible rematch with Holm could be in the cards.