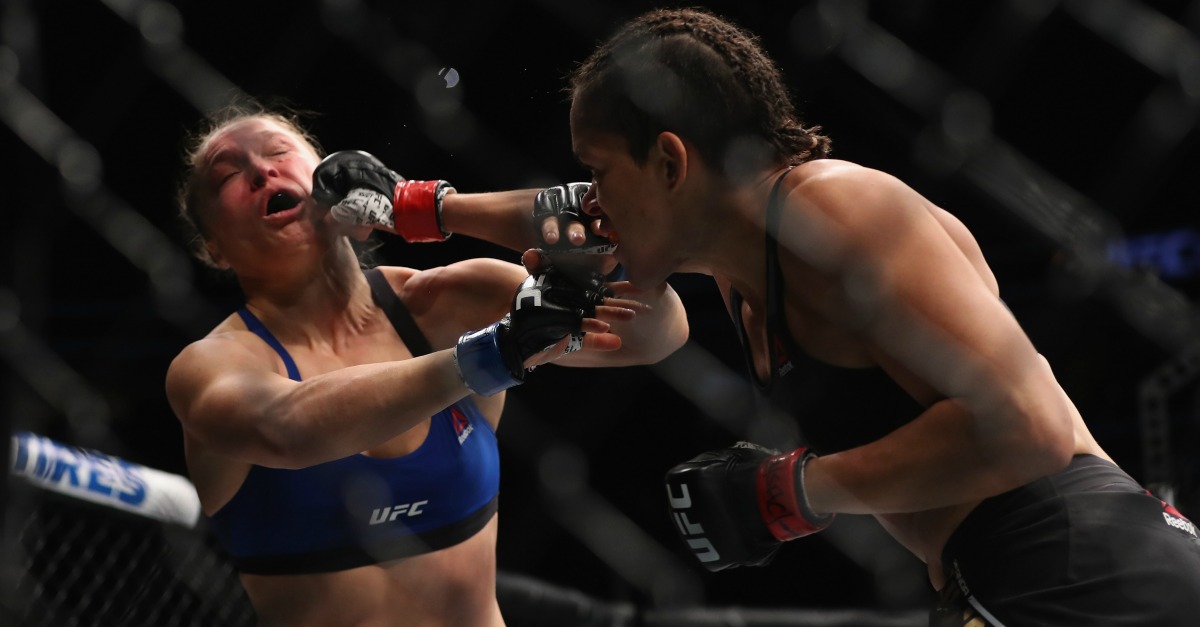 Christian Petersen/Getty Images
Christian Petersen/Getty Images
Ronda Rousey's Training… Was it Enough?
A lot has been made about Ronda Rousey's lack of movement during her UFC 207 beatdown at the hands of Amanda Nunes last week.
The general idea is that Rousey's preparation for the bout wasn't quite up to snuff, and ultimately it did her in. Namely, according to MMA commentator Kenny Florian, Rousey's sparring time may have been lacking.
"My understanding is that perhaps Rousey didn't really spar leading up to this fight," Florian said on Anik and Florian, the podcast he hosts with Jon Anik. "I get that they're trying to preserve her from getting hurt. But you've got to have some rounds. You've got to be ready for the worst case scenario, which is Amanda Nunes. She wasn't able to move her head, do anything defensively to avoid the striking skills of Amanda Nunes, and really paid for it."
RELATED: Fastest rising UFC star wants to test Jose Aldo's chin
Rousey's head coach, Edmond Tarverdyan, has gotten the lion's share of the blame for the loss. And Florian agrees that coaching was the issue.
?I like Edmond. I spoke to him in various occassions, but he doesn?t have the experience for high level mixed martial arts,? Florian said. ?That?s my opinion. He hasn?t been keeping up with it. I just think she needs a knowledgeable, experienced coach, wherever that is. She?s going to need much better coaching, and a much better team around her. That?s for sure.?
But the notion that Rousey will even need coaching any longer is up in the air because she's not announced whether she plans to fight again.