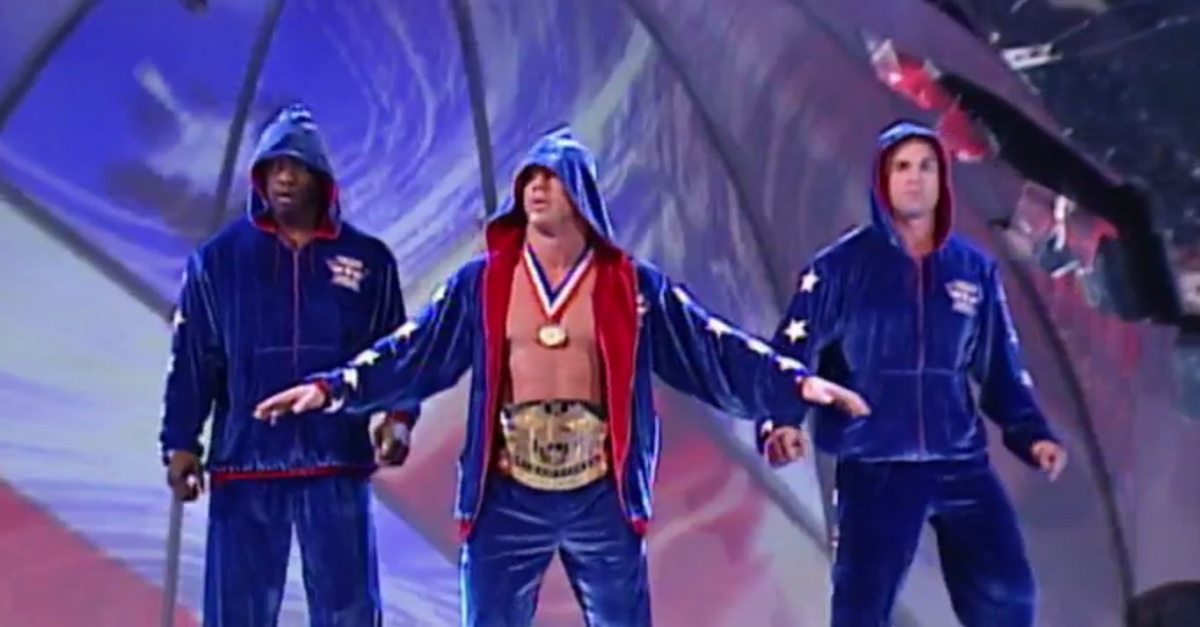 WWE Network
Kurt Angle, Shelton Benjamin, and Charlie Haas (Team Angle)/WWE Network
One of the more hyped returns of 2016 was put off by an injury, and it looks like it might not even happen at all.
Former Intercontinental Champion Shelton Benjamin was set to return to WWE's SmackDown Live program last year, but a shoulder injury put him on the shelf for nine months. Benjamin announced a few weeks ago that he had finally recovered from the injury, and injury which he now says kept him from signing with WWE at all.
WWE working to keep quiet one of the biggest controversies in professional wrestling today
It appears that Benjamin's injury was revealed during a physical prior to signing a contract, which is weird considering how the company had already promoted his return.
Hopefully Benjamin still gets a chance to return to WWE, as he would be highly valuable during the current brand-split between RAW and SmackDown.
Benjamin originally broke into wrestling with Brock Lesnar, as the two were originally part of the University of Minnesota amateur wrestling team. After debuting on WWE television in 2002, Benjamin quickly gained acclaim for his outstanding athleticism, and he was paired with Charlie Haas under Kurt Angle as part of the ?World?s Greatest Tag Team?.
Related: Leaked plans emerge for Brock Lesnar?s WWE Universal championship run
In his original run in WWE, Benjamin won the Intercontinental Championship three times, the tag team titles twice with Haas, and the U.S. Championship once. Benjamin was released from the company in 2010 as part of the company?s mass-releases after that year?s WrestleMania.