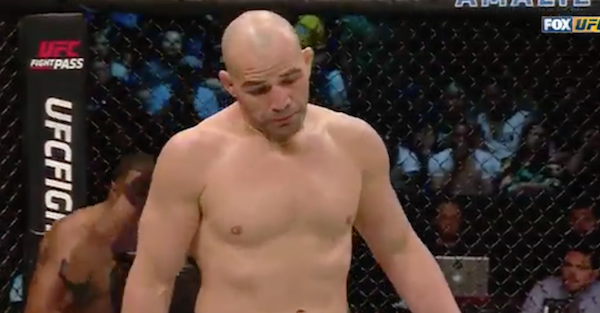 https://twitter.com/UFCONFOX/status/721519561267220481
Glover Teixeira continued his stellar off his stellar 2015 run with another huge performance Saturday night with his knockout of former light heavyweight champion Rashad Evans.
Teixeira (25-4) dropped Evans (19-5) after a quick left hook dropped "Suga" before a swift right to the former champ's chin put him out for the night. Teixeira became just the second fighter to finish Evans, and the first to knock him out in the first round.
All Teixeira could do was shake his head following Evans' second-consecutive loss.