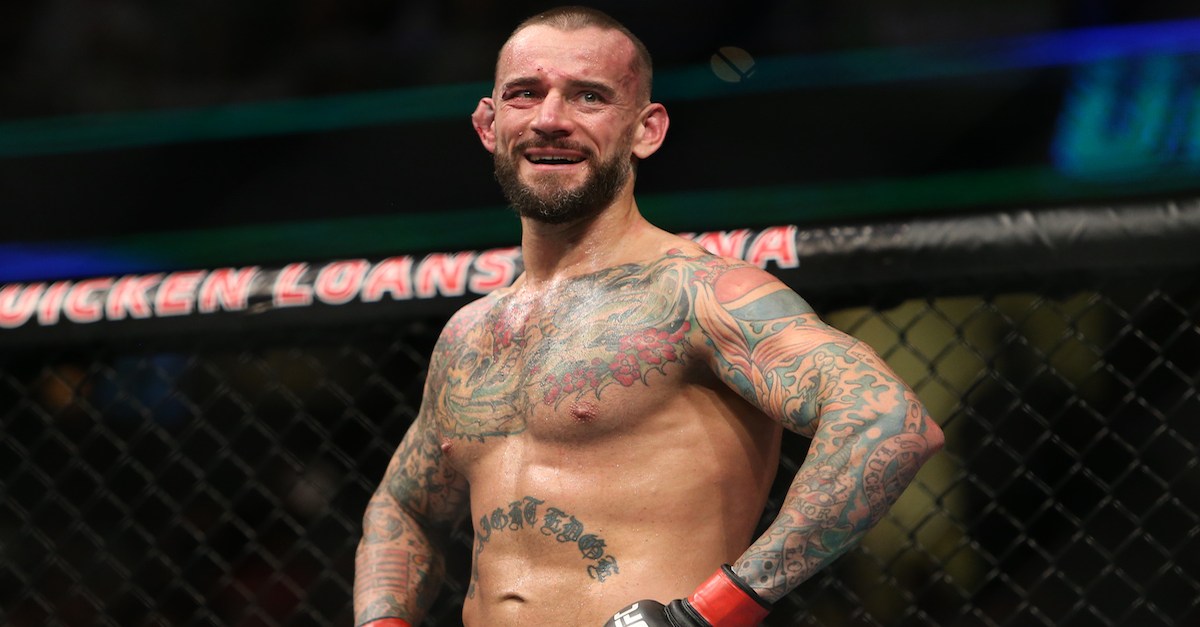 Rey Del Rio/Getty Images
CLEVELAND, OH - SEPTEMBER 10: CM Punk reacts to his loss to Mickey Gall during the UFC 203 event at Quicken Loans Arena on September 10, 2016 in Cleveland, Ohio. (Photo by Rey Del Rio/Getty Images)
CM Punk's MMA career didn't quite pan out as he hoped, so now the former pro wrestling star is giving reality TV a shot.
Related: A UFC legend desperate for a win just called out CM Punk for his next bout 
Punk is set to join the upcoming season of MTV's The Challenge: Champs vs. Pros.
The season will debut on May 16, and it's the 30th season of the show. Oddly enough, Punk is listed as a UFC fighter rather than a pro wrestler despite losing his only fight to Mickey Gail in 2016.
This season of The Challenge pits former winners of the show versus various professional across several sports.
There will be a male and female winner of the upcoming season, and they will each receive $50,000 to donate to a certain charity. If Punk wins, he is donating the money to PAWS Chicago.
It's unclear whether CM Punk wants to return to MMA fighting or pro wrestling, but listing himself as a fighter rather than a wrestler is a bit surprising given how short his career was in MMA.
(h/t Still Real To Us)