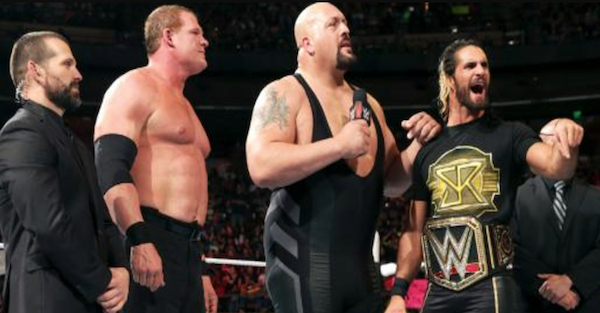 A lot of WrestleMania attention has gone to other veterans like Goldberg, Brock Lesnar, and The Undertaker, but the Big Show was also scheduled to have a big WrestleMania 33 match against Shaq that ultimately fell through.
Big Show did, however, announce that this WrestleMania would have been his last.
Via WrestlingInc:
"As noted, The Big Show was originally scheduled to face Shaquille O'Neal at WrestleMania 33 this Sunday, and has said that he wanted to have one last big match at WrestleMania. Despite the match falling through, The Big Show confirmed on the The Jim Norton and Sam Roberts Sirius Radio Show that this will be his last Wrestlemania."
Big Show is 45-years-old now, so this shouldn't come as a huge surprise. Still, for someone who has had the career Big Show has, not having one final Mania Moment feels wrong — especially when you consider how hard Big Show worked to get in shape for his bout with Shaq.
Big Show is the only wrestler to have won the WWE Championship, WCW World Heavyweight Championship, and ECW World Heavyweight Championship.