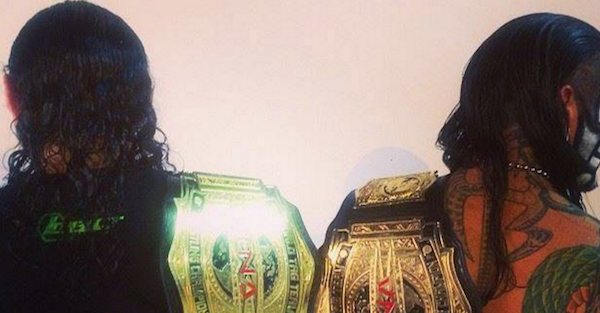 Jeff Hardy - Th Charismatic Enigma/Facebook
Former WWE champion Jeff Hardy could be on his way back to the marquee promotion, but it all could depend on whether or not the Undertaker is still wrestling.
From SI (H/T Cageside Seats)
?For the people who really want to know where I?ll be after February, it?s just like what I said when I left [WWE]?this is only goodbye for now, this is not goodbye forever. As long as I?m healthy, there is always that chance I will return and have that one last run. For now, it?s up in the air. Ultimately, that?s my last dream match ? with the Undertaker at the Hell in a Cell ? so a lot of it depends on The Undertaker. If he?s going to still do one match a year, I would really like to be part of a Hell in a Cell with him. But I don?t know if he?s going to wrestle again this year at WrestleMania, or if he?s going to give it up. I was the world champion, but I never got to do a Hell in a Cell or main event a WrestleMania, but so much of it depends on The Undertaker.?
Hardy's contract with TNA expires in February, and rumors continue to emerge that Hardy (along with his brother, "Broken" Matt Hardy) could return.
That likely depends on the status of Undertaker, who many thought may have wrestled his last match at Wrestlemania 32.