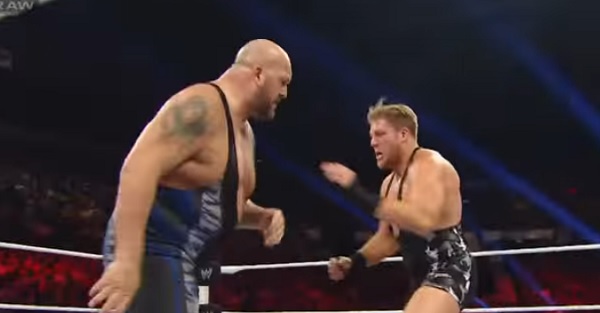 YouTube/WWE
It was a bit of a shocker when it was reported that former WWE World Heavyweight Champ Jack Swagger was released right before WrestleMania 33, as usually WWE waits until after the big event to make these decisions.
However, Swagger went on the Two Man Power Trip podcast to explain just why the decision happened then, and that he and WWE had mutually agreed to part ways.
What they were offering and what I had averaged over the decade that I had worked for them was way off. So after ten years with the company, I needed a change and like I said earlier I need to journey out and become the best professional wrestler I can but also I needed a change to make them miss me and want me back. I need to make them want me and the main thing is they were not growing my brand anymore. Bottom line. It happens and you can get angry about it but it is all business and it is all dollars. I was angry for a long time but once this all came down and I looked at it as a business decision so I understood their side, understood my side and we left on good terms and it is just something we had to do.
Despite being a former champion, Swagger was completely spinning his wheels within the company at the time he requested his release. He hadn't been in a meaningful storyline in over two years by that point, and it didn't look like WWE had any plans to change that in the future.
Swagger will now get a chance to work with some other companies that rely on different styles, so maybe he can learn some new tricks and come back to WWE in the future with a renewed edge.
During his nearly 10-year WWE career, Swagger was a one-time ECW Champion, one-time World Heavyweight Champion, and a one-time U.S. Champion. He was a former All-American wrestler at Oklahoma prior to his time in WWE.
---
The Two Man Power Trip of Wrestling can be found on iTunes and on Twitter at @TwoManPowerTrip.