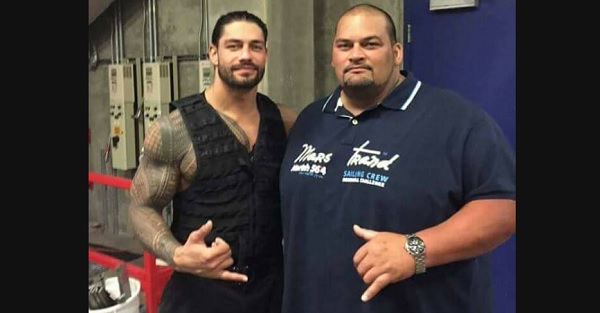 Twitter/@MLW
According to Wrestling Inc., former tag team champion Matt "Rosey" Anoa'i has passed away. He was 47. The cause of death is currently unknown, but Anoa'i was hospitalized in 2014 for congestive heart failure.
A member of the famous Anoa'i pro wrestling family, Rosey originally broke into WWE in 2002 as part of the "3-minute warning" tag team with his cousin, Jamal — who later on became Umaga. Those two never won the tag titles, but they did act as a vicious tag team under the tutelage of Eric Bischoff.
Anoa'i would later win the tag titles in 2005 as part of a tag team with The Hurricane. He was later released from WWE in 2006.
Anoa'i is the real life brother of current WWE superstar and former world champion Roman Reigns. We send our thoughts and best wishes to him and the entire family.