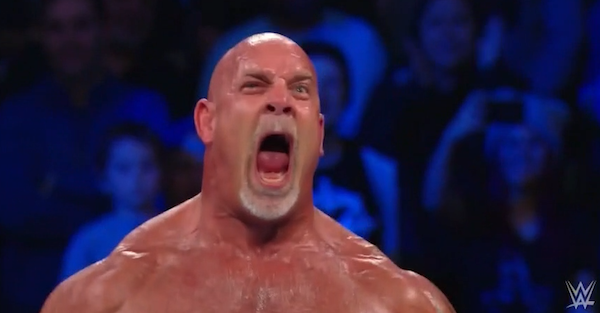 What. Just. Happened?!
Goldberg had been hyped for a return at WWE's Survivor Series for about a month, and it was unquestionably the most stunning upset in recent memory. B
Brock Lesnar had one offensive move, pushing the WCW legend into the turnbuckle, before Goldberg shoved the former UFC champ, speared him twice and hit the jackhammer for the victory.
Literally, it probably took him longer to put his tights on than for him to complete the match.
Goldberg recently discussed tweaking his shoulder, but we can't believe he beat Lesnar so quickly.