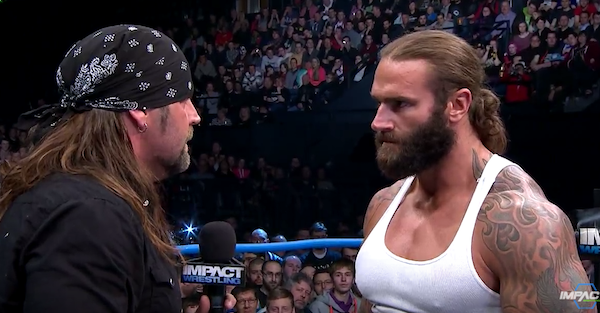 Impact Wrestling/YouTube
Impact Wrestling/YouTube
Former Impact Wrestling superstar Gunner continues to hint at arriving on WWE's NXT brand.
Specifically, the previous reported holdup included the need for Gunner to take his physical with the promotion, but not much has gotten out since.
Gunner took to Twitter Thursday evening, however, to say that it's "Time to TakeOver".
For Gunner to tweet this days after the latest NXT TakeOver, it's fair to assume that he knows something the public doesn't in regards to his current status with the WWE. This is the kind of tweet you don't send out if things either aren't finalized or very, very close.
Either way, it certainly seems as though another former Impact Wrestling star will make appearing in NXT sooner rather than later.