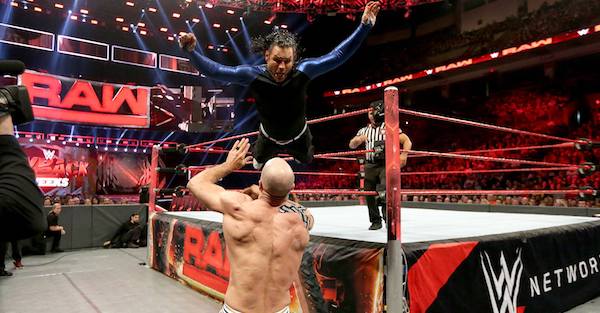 Jeff Hardy/Facebook
Jeff Hardy/Facebook
Sunday night at Extreme Rules the Hardy Boyz dropped their Raw Tag Team titles to Cesaro & Sheamus — or, as they've also been referred to, "The Bar" — and rumors are percolating that Matt Hardy may be turning on Jeff Hardy for his high-flying moveset.
During their match, Jeff Hardy escaped from the steel cage first, but ultimately returned to the match, hit an incredible Whisper in the Wind off the top of the cage to save his brother. However, the team still lost after Cesaro & Sheamus narrowly escaped with the victory.
Via Cageside Seats:
"The tag title change and the finish of the Hardys match at Extreme Rules could lead to a break-up, with Matt unhappy with Jeff?s high risk offense."
This would make a lot of sense, and it would be an intriguing way to split one of WWE's greatest tag teams ever. Matt Hardy turning on Jeff would give the latter more sympathy as WWE moves him away from his brother and potentially back in the main-event scene on Raw.
Jeff, as we've seen in the past, is a star and one of the best babyfaces WWE has had over the last decade. Moving him back into that role on Raw would be the best move for the company, while moving Matt perhaps into the midcard as a heel that resembles his "Delete" character from Impact Wrestling.
If this is the end of the Hardy Boyz' latest run as a tag-team, though, we'll always have one of the greatest WrestleMania moments ever.