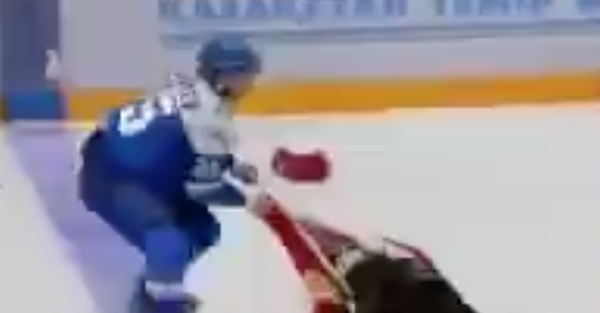 Damir Ryspayev of the Kontinental Hockey League had been in 10 fights over his 23-game career, per sportsnet, and he came as close to breaking that record in just one preseason game as possible on Monday.
Ryspayev first knocked out an opponent, then all hell broke loose and he fought everyone he could find on the ice and even in the bench area.
For his actions, Ryspayev is now facing an indefinite suspension.
That's about the most insane hockey brawl we've seen.