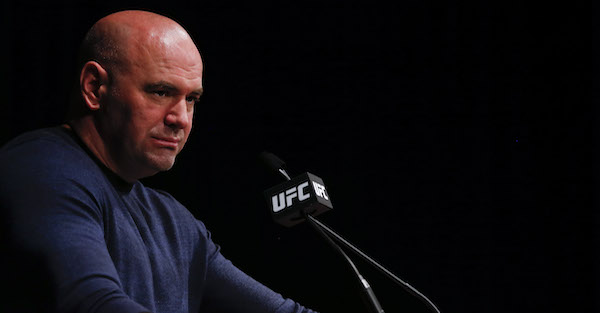 Jeff Zelevansky/Getty Images
The interim lightweight title bout against Tony Ferguson has been called off after Khabib Nurmagomedov was hospitalized ahead of his weigh-in for the UFC 209, via UFC.
"UFC lightweight Khabib Nurmagomedov was transported to Sunrise Hospital & Medical Center Thursday evening due to weight management medical issues. He was treated and has been discharged, UFC officials confirmed.

The scheduled interim lightweight championship bout between Nurmagomedov and Tony Ferguson at UFC 209 has been cancelled on the doctor?s recommendation."
Nurmagomedov had been vocal against current champion Conor McGregor before ultimately receiving his title fight, which was scheduled for Saturday evening.
Ferguson has also spoken out, believing that McGregor is ducking him:
?I have a nine fights in a row win streak. Khabib has eight fights in a row,? Ferguson said. ?This is the first time you guys are ever gonna see this inside the octagon. This is for an interim title. It should be for the real s**t. Am I a little pissed about it? Yeah. Is Conor gonna defend his belt, that little (b***h)? Probably not. He?s gonna run. Go ahead. Go run. Go try to box. You?ll get your ass kicked too. And when you?re ready to come back, they?re gonna strip your belt and at 155, I?m gonna be holding it and you?re gonna be like, ?Oh I want my belt back? and this and that. I don?t give a shit. The fight, the real fight, is between Conor? No. Conor, sorry buddy. The fight?s between Khabib and Ferguson.?
Meanwhile, McGregor?s only UFC lightweight division fight came in a win over Eddie Alvarez. Ferguson (12-1) and Nurmagomedov (8-0) have a combined 21 fights in the division.
We'll see if this one gets rescheduled.