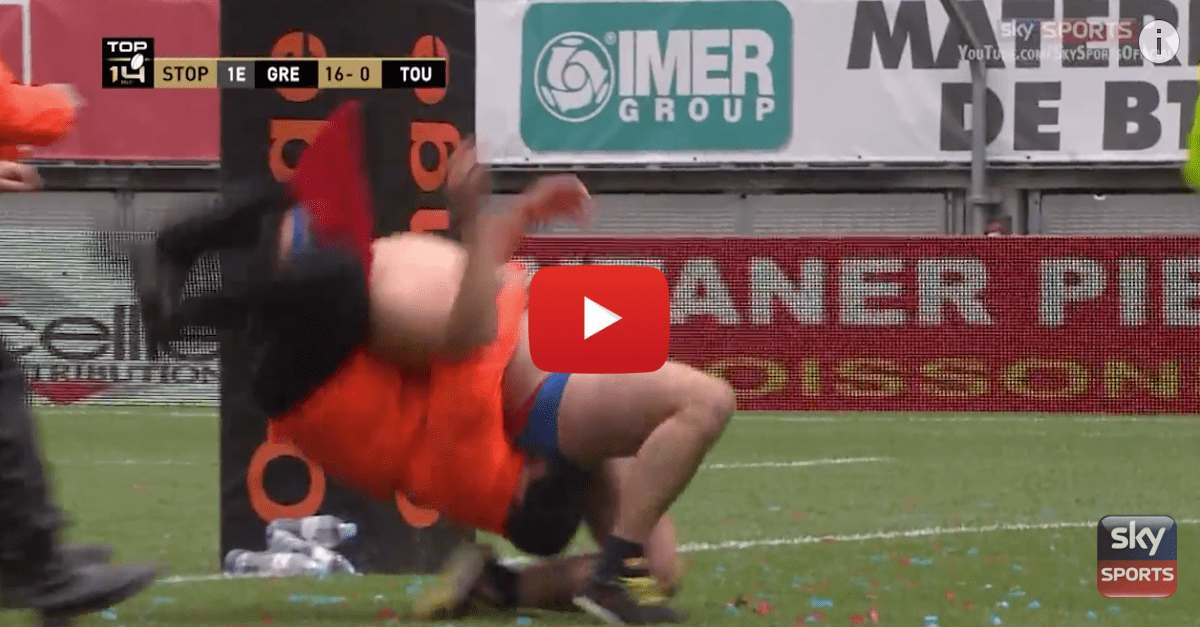 During the rugby match between Grenoble and Toulouse, a gentleman decided what was happening on the field wasn't entertaining enough, so dressed in a Superman speedo, cape and mask, he decided to take the pitch.
He slapped hands with a few players before showing off his agility by juking security and eventually belly-flopping behind the goal post, essentially giving himself up.
Security wasn't happy with that decision, as one member did a float-over body slam to the Superman streaker. Dear fans, just stop running on the field.
(H/T Deadspin)