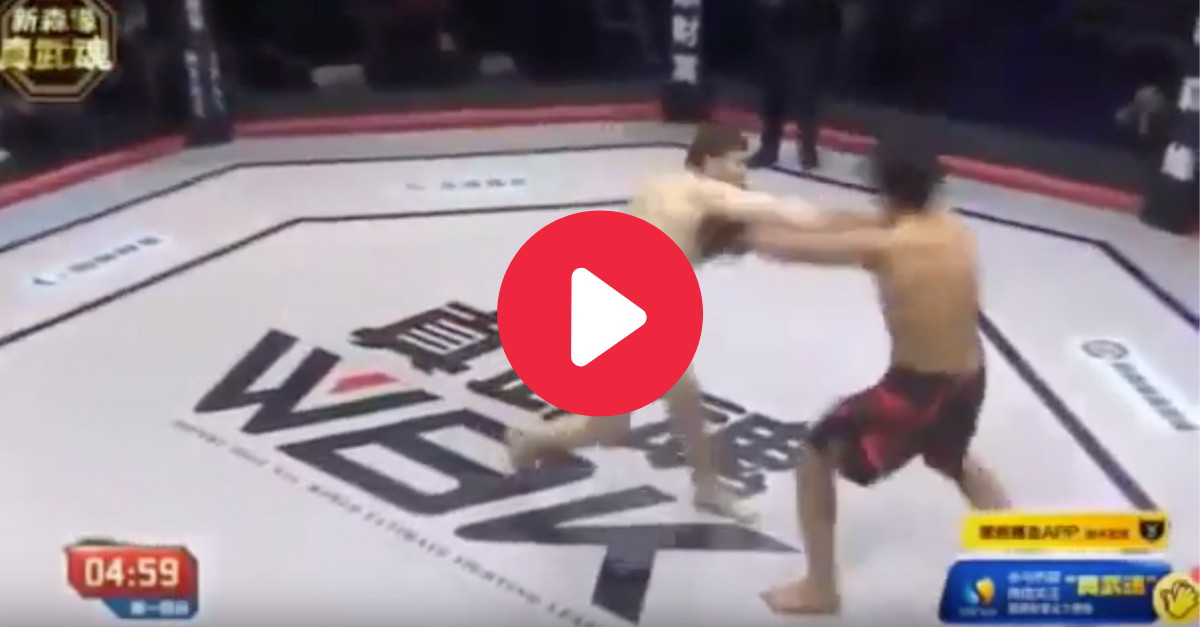 Screenshot from YouTube
Ibragim Khalilov defeated Bakhtiyar Barotov in three seconds at WBK 22 in China, but he won the fight in cheap fashion.
Khalilov went in for the standard pre-fight glove touch, and he faked the glove touch and knocked out Barotov in one punch.
It was an effective move, but it was dirty. Khalilov had one of the fastest knockouts in MMA history, and it was definitely a cheap shot.
This post was originally published on January 7, 2017.