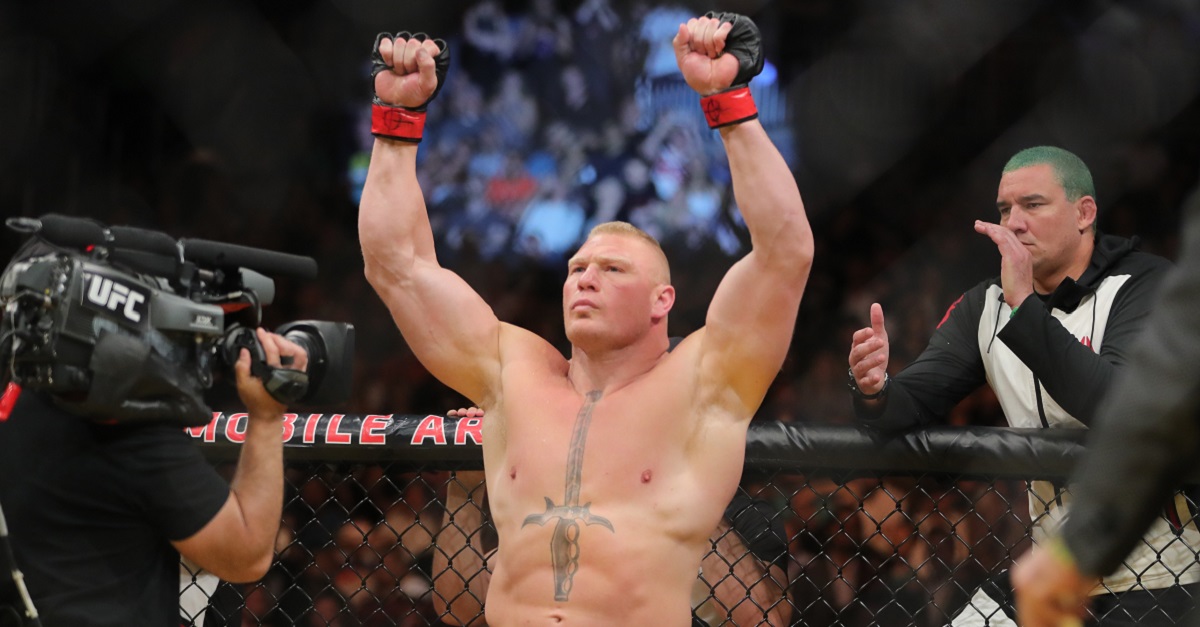 LAS VEGAS, NV - JULY 9: Brock Lesnar before his fight against Mark Hunt during the UFC 200 event at T-Mobile Arena on July 9, 2016 in Las Vegas, Nevada. (Photo by Rey Del Rio/Getty Images)
Original reports noted UFC heavyweight Brock Lesnar failed a drug test out of competition, on June 28, but new details have emerged stating the WWE star also failed a drug test during in-competition testing at UFC 200 (considered the 12 hours before or after the fight), per MMA Fighting.
Related: Mark Hunt absolutely eviscerates Brock Lesnar following "potential" anti-doping violation
According to the initial report, Lesnar's failed test on June 28 wasn't brought in front of the UFC until July 14, and the new report was released on Tuesday. The former heavyweight champion is facing a potential two-year ban, and according to MMA Fighting, the second failed test could be considered "aggravating circumstances," leading to further sanctions.
UFC 200 was headed toward a disaster just two days before Jon Jones was slated to face off against Daniel Cormier when the former light heavyweight champ was pulled from the card due to a failed drug test. There are no details as to when the UFC was notified of Lesnar's second failed test.
Lesnar stepped in as one of the prize fights on the card, but his latest positive test could signal the end of the 39 year old's short career.