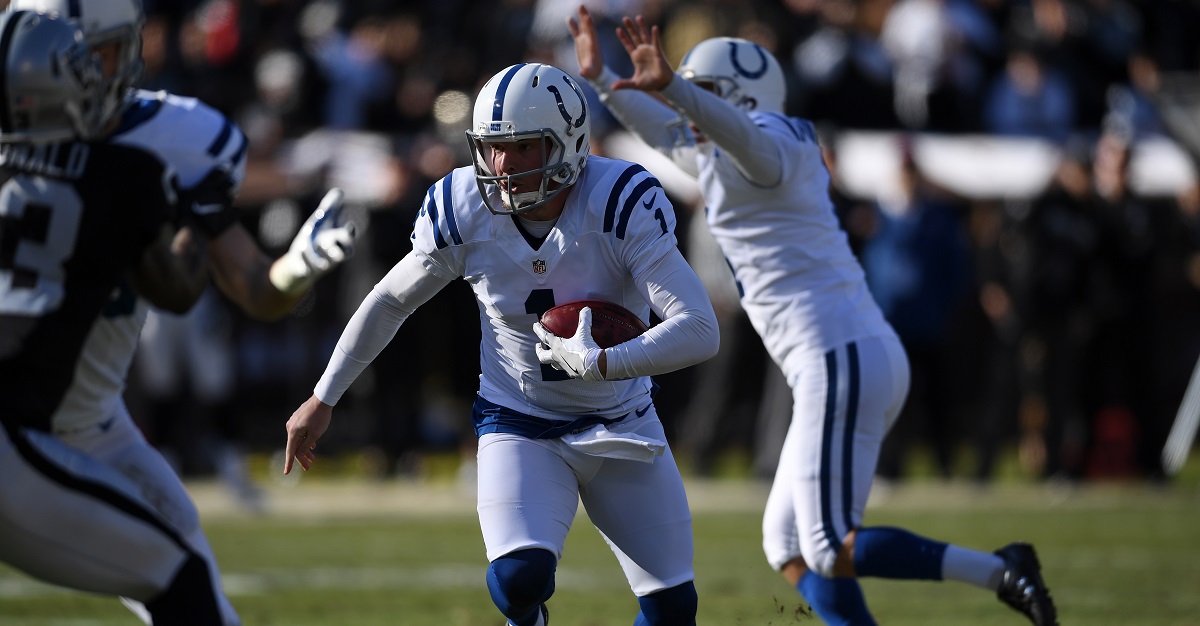 Thearon W. Henderson/Getty Images
OAKLAND, CA - DECEMBER 24: Pat McAfee #1 of the Indianapolis Colts runs with the ball during a failed fake field goal attempt against the Oakland Raiders during their NFL game at Oakland Alameda Coliseum on December 24, 2016 in Oakland, California. (Photo by Thearon W. Henderson/Getty Images)
This could be really fun.
Former two-time Pro Bowler Pat McAfee retired from the NFL last year citing issues following multiple knee surgeries. However, McAfee might not be done with athletic competition just yet, as the former Indianapolis Colt let it be known that he was training with Ohio Valley Wrestling's (OVW) Rip Rogers in order to potentially become a professional wrestler.
Rogers has been a notable trainer for OVW for almost 20 years, and he was with the promotion when WWE champions Brock Lesnar, John Cena, Randy Orton, and Dave Bautista all went through the then developmental territory in the early-2000s.
McAfee played eight seasons in the NFL, all with the Colts. He was a two-time Pro Bowl punter, and was first-team All Pro in 2014. He played his college ball at West Virginia before being taken in the 2009 NFL Draft by Indianapolis.