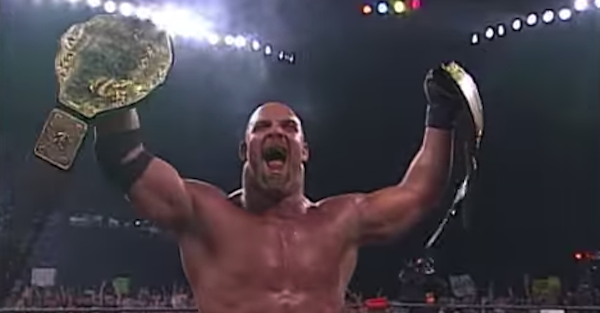 YouTube/WWE
Looks like we have a new answer to "Who's Next?"
While the numbers may not be down to a tee — that's the nature of pro wrestling and storyline wins — the WWE is finally acknowledging that NXT Women's Champion Asuka has passed the 173-0 undefeated streak set by Goldberg in WCW.
Goldberg's original streak was one of the hottest parts of wrestling in the late-1990s, as Goldberg was undefeated in his ascent to the WCW World Heavyweight Championship. The streak officially ended at "173-0" when Goldberg lost to Kevin Nash at Starrcade in 1998 after enormous amounts of interference.
While the actual number on Goldberg's streak is up in the air, Asuka as indeed gone over 173 matches in WWE without being pinned or submitted. Asuka — who recently defeated Nikki Cross and Ruby Riot in a triple threat match at NXT Takerover: Chicago — has been the WWE NXT Women's Champion for 420 days as of press time.