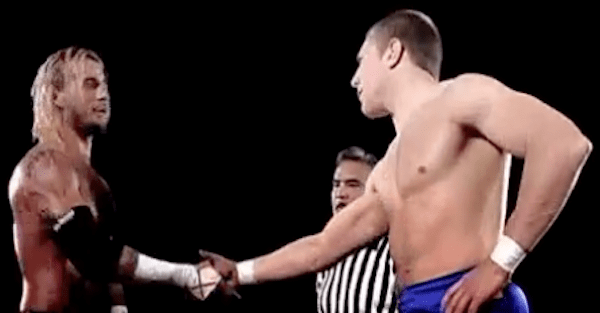 @CMPunk/Twitter
CM Punk walked away from WWE back in 2014 after a dispute over many issues, including his health.
He showed up in UFC not long after, was recently choked out in his debut and questions have surrounded what's next for him. If it were up to Smashing Pumpkins frontman and possibly the next TNA owner Billy Corgan, it would be bringing Punk back to TNA, where he had a short stint before becoming a mainstay in ROH and eventually WWE.
Here's what Corgan had to say, via ESPN:
"I hope that someone who is so gifted comes back to professional wrestling if he wants to be there," Corgan said of Punk. "So of course I would just love to see him in a ring. If it's our ring, even better. Even if he just wanted to be involved, I would love to have that conversation with him."
It might be relatively unlikely that Punk returns to professional wrestling, but under new management and facing a new direction under Corgan, how perfect would it be for Punk to return under an entirely new company and build a competitor to the WWE after his nasty fallout?
Crazier things have happened, and we'll certainly stay tuned.