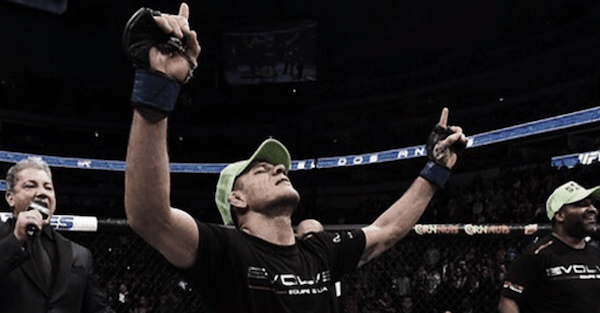 An injured foot required Rafael dos Anjos to bail from his lightweight title defense against Conor McGregor, setting up for the epic submission by Nate Diaz.
The heavy-handed champ will be part of a huge week leading up to UFC 200, where dos Anjos eyes a title defense against Eddie Alvarez:
Alvarez (27-4), a former Bellator champ, lost his debut bout in UFC before rattling off back-to-back wins. Dos Anjos (25-7) is on a five-win streak, with his latest victory coming at the hands of a 66-second TKO of Donald Cerrone.