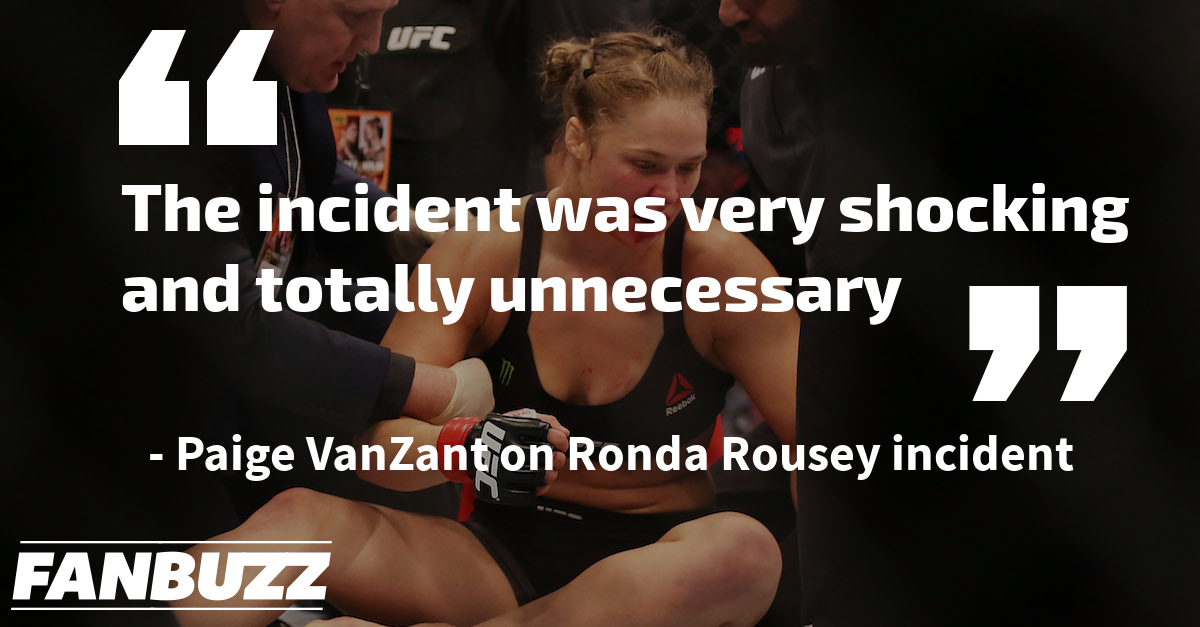 Ronda Rousey hasn't had much experience losing in her professional career, and apparently she can be a pretty sore loser when that does happen.
According to fellow fighter Paige VanZant, via bantamweight champion Miesha Tate, Rousey cursed out the 115-pound strawweight contender after she congratulated Holly Holm on her knockout victory over Rousey, via Complex:
"She was like, 'We were at a Reebok deal just recently,'" Tate said. "She's like, 'We were at a shoot, and I was trying to find her so we could get a picture, and the Reebok people were like, Don't ask Ronda for a picture.' She's like,' Why?' They're like, 'Just don't. Stay away from Ronda. Don't ask her for a picture.' She's like, 'Okay.' I guess Ronda came later that day and seeked her out and cussed her out. Like, they've never really had a conversation, either. She's like, 'I don't really know Ronda, other than hi and bye. That's it.' I guess Ronda came up and was like, 'Fuck you, you fair-weather bitch. How dare you cross me?' She's like, 'Cross you? What are you talking about?' And [Ronda] was like, 'You congratulated Holly Holm for beating me. So fuck you, you fair-weather, 115 pound…' She just went off on Paige."
VanZant later confirmed the interaction to TMZ, calling it "totally unnecessary." Rousey has not spoken out since the reported incident.
She did, however, have trouble dealing with the loss to Holm and is likely still torn up after the loss. Tate and Rousey are rumored to do battle at Madison Square Garden in November.