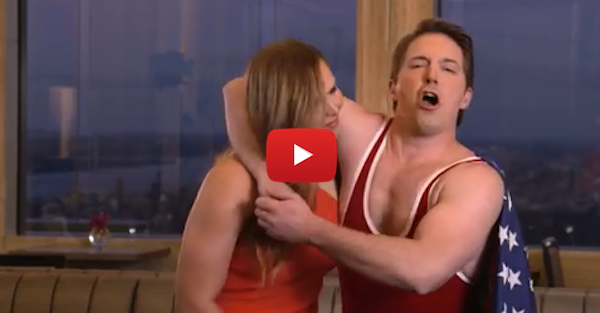 https://youtu.be/G5_4wcVyGUc?t=1m4s
Ronda Rousey will make history as the first MMA fighter to host Saturday Night Live this weekend.
The former UFC champ and one of the baddest women alive is still just as fearsome as she was before her devastating loss to Holly Holm, and she showed exactly why in this pretty funny SNL promo.
Check Rousey out Saturday night, with musical guest Selena Gomez.