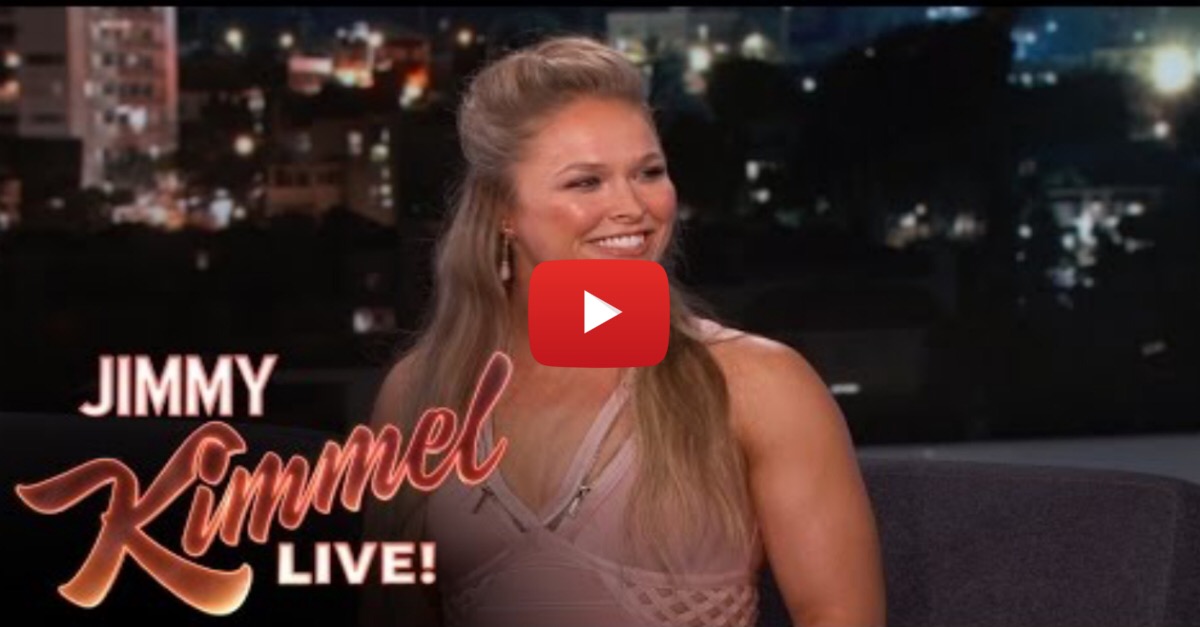 Ronda Rousey will battle Bethe Correia for the UFC women's bantamweight belt at UFC 190 in August, and she took to Jimmy Kimmel Live! to discuss the fight.
After the two tangled in the media, Rousey seems especially fired up for her championship match:
"The thing is, I just want to beat her in the most devastatingly, embarrassing way possible," Rousey said. "I'm not afraid to let go of the hometown advantage. She's much more than a hometown advantage away from beating me. If I make the fight fast, that means I like you. That's me at my most merciful. With this next chick that I don't like, it's not going to be like that. She's going to look different walking out than she did walking in."
The two will travel to Brazil for the contest, and after jabs at Rousey went too far, the champ is more fired up than ever.