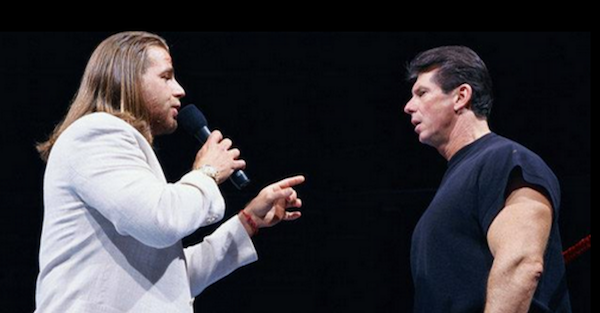 Shawn Michaels/Facebook
The Heartbreak Kid is coming back to the WWE, only unfortunately it won't be in a wrestling role.
According to PWInsider, Shawn Michaels is joining the WWE Performance Center in Orlando as a coach in a full-time role.
Related: Conor McGregor doesn't hold back, takes massive shots at WWE's John Cena
Michaels is taking over for Terry Taylor, who underwent neck surgery, in the "finishing class."
Michaels trained such WWE stars as Daniel Bryan and Brian Kendrick when he owned a wrestling school in San Antonio, Texas.
Despite not actually appearing onscreen as a wrestler, WWE is lucky to have Michaels in any capacity after retiring as one of the greatest in-ring talents ever in 2010.