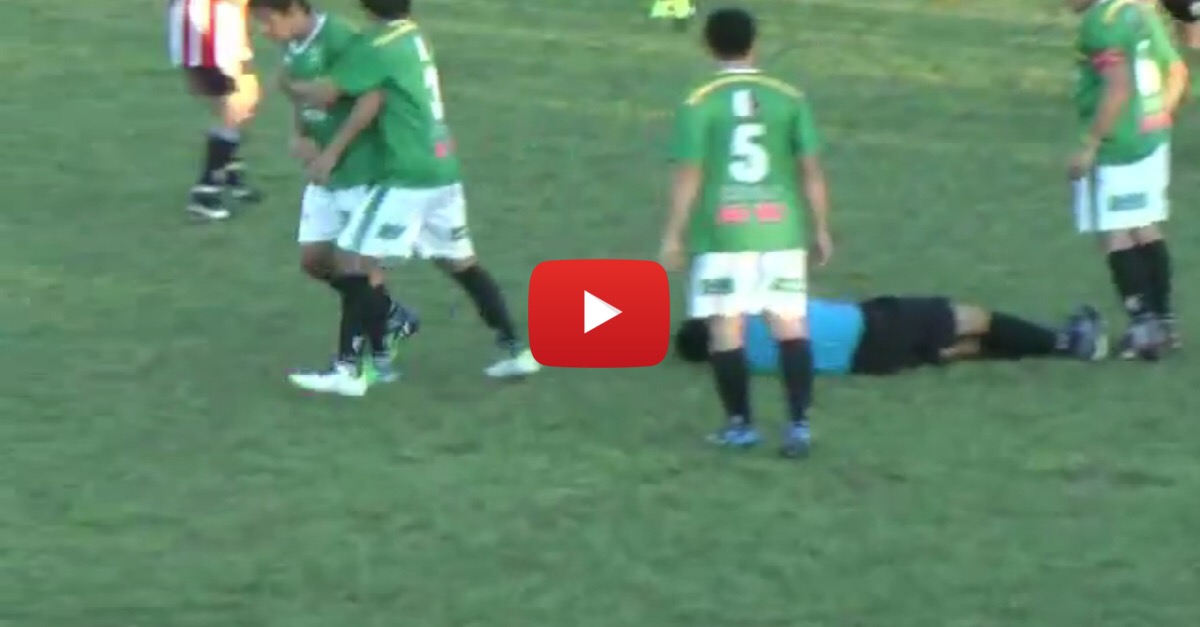 Occasionally frustrations boil over in the heat of play, and usually it ends in blowing off some steam by throwing water bottles or turning your aggression on the field up a notch.
That wasn't the case for this Argentine soccer player who appeared fed up with the referee.
After receiving a yellow card, the player cocks back and slams the ref with a vicious left hook that puts the offical out cold.
That's not gamesmanship, and this guy might not be welcome back to the pitch.