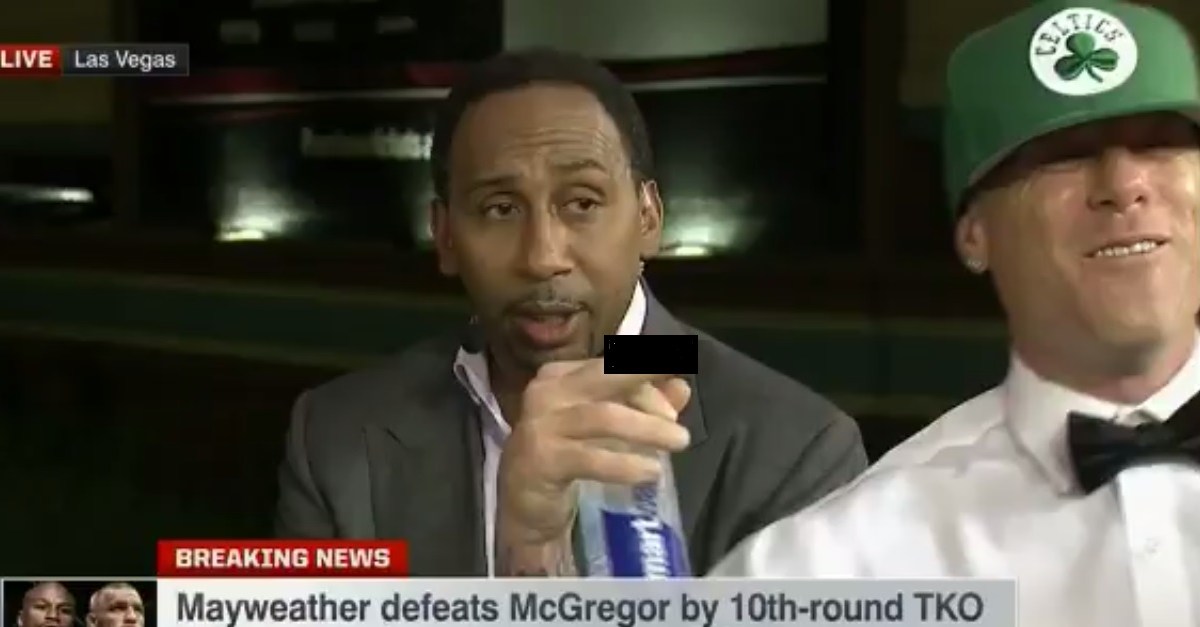 Formerly Funhouse Twitter
It's hard to leave Stephen A. speechless, but that's what happened during the post fight analysis of the Floyd Mayweather-Conor McGregor fight.
Stephen A. was trying to provide some post-fight analysis, when an apparently drunk guy holding what appears to be an adult beverage of some sort jumps in the fame, flashes his middle finger, and drops the F-bomb.
That's not even the best parts. First, a flummoxed Stephen A. has no idea how to respond. Then, Steve Levy, also on set, asks: "Friend of yours?"
"I don't know who the man is," is the best Stephen A. could muster.
Write down the day and time — Stephen A., left speechless.