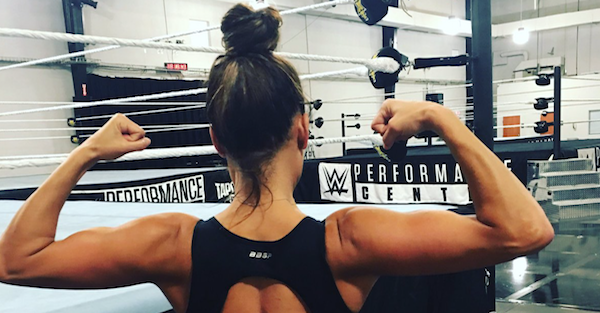 @BellaTwins/Twitter
The longest reigning WWE Diva's champion, Nikki Bella, underwent neck surgery to repair a career-threatening injury, and was reportedly told she would never wrestle again.
Related: WWE star just on the cusp of her first major match has been suspended
She's made an improbable comeback, and according to Pro Wrestling Sheet, has been cleared by doctors for her return. There's no word on when, or on what brand she'll return, but you'd have to assume WWE would keep "Fearless" Nikki alongside her real-life boyfriend John Cena. And there just happens to be an open spot in the six-women's tag match at this Sunday's Summerslam.
That's pure speculation, but in reality it's been a tough summer for the Bella sisters.
After Nikki's neck injury, Brie Bella and her husband Daniel Bryan both retired from the ring, while Bryan has since come back in a general manager role for Smackdown Live!

Here's to hoping Nikki Bella can make a full return.