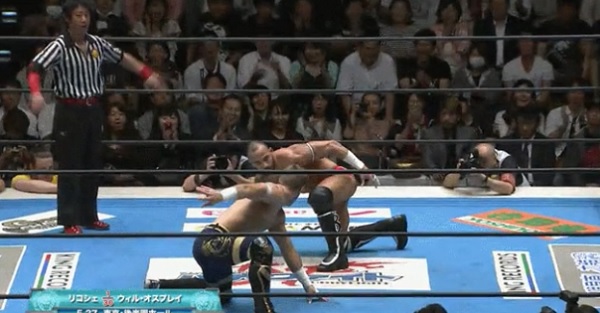 New Japan Pro Wrestling is hosting their Best of the Super Juniors tournament right now, and the prestigious tourney usually features some of the best professional wrestlers from around the world.
This year is no exception, and a match that has recently caught the eye of the world is one between Will Ospreay and Ricochet. The match was exceptional, and the usually quiet Japanese crowd was raucously cheering for the entire match.
Why? For moves like these.
What has the wrestling world up in arms, though, is this sequence right here.
That's some beautiful athleticism and choreography. Of course, with the scripted nature of pro-wrestling, choreography is often somewhat need. However, not everyone was a fan of this, as some felt it made the match look more like a dance routine than wrestling.
This is from WWE Hall of Famer and former WCW and IWGP heavyweight champion Vader.
Vader share the opinion of many that essentially boils down to this: the athleticism may look cool, but at the end of the day, he wants to the match to look like someone is at least trying to win.
That's his opinion, but some fans disagree and enjoyed the performance. What do you think?