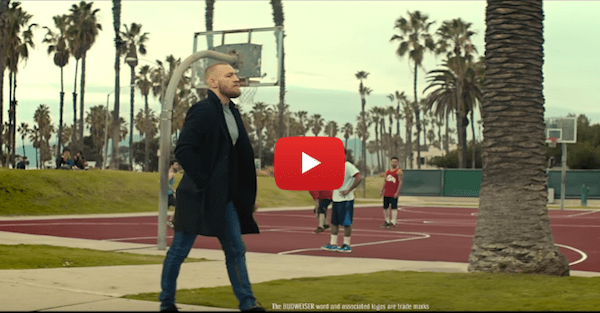 That commercial seemed pretty harmless, right? Conor McGregor didn't hit anyone, didn't go MMA on anyone and didn't even look at anyone the wrong way. That Budweiser commercial featuring the UFC fighter has been banned from RTE, Ireland's national television station, because "it might encourage young people to drink alcohol."
Strange, considering the 40-second ad just shows McGregor walking around the streets of Dublin and Los Angeles, spouting motivational quotes and not even drinking any beer.
This isn't the first time Ireland has told McGregor to shove it. Back when he beat Jose Aldo for the featherweight title, Ireland refused to throw a homecoming celebration until 20,000 fans signed a petition basically forcing them to.
So they may use the whole "encourages you people to drink alcohol" bit, but it's probably safe to say that Ireland just really doesn't like Conor McGregor.
[h/t Rare]