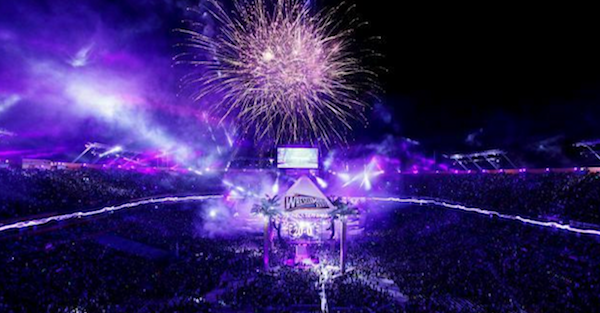 Facebook/WWE
A WrestleMania surprise, perhaps?
After leaving TNA Impact! at the beginning of the month, Matt and Jeff Hardy have since signed with Ring of Honor. However, details of that contract have started to emerge, and it doesn't look like the Hardys with be with Ring of Honor for very long.
According to Dave Meltzer of the Wrestling Observer, the Hardys are expected to stay with Ring of Honor through their April 1 show in Lakeland, Fla., and then the tag team is still expected to head to WWE.
For what it's worth, Ring of Honor COO Joe Koff didn't make it sound like the Hardys would be staying with his promotion for that long.
Via ESPN:
It's time-based. It's something that they wanted, it's something that we wanted, and it just worked out perfectly. I think timing had a lot to do with this, as far as last night and being part of Ring of Honor for the next set of weeks or months, whatever it ends up being.
The interesting part, of course, is that WWE's annual WrestleMania is being held in Orlando the day after that April Ring of Honor event. If the Hardys are indeed making the jump back to WWE, there isn't a grander stage for it to happen on than WrestleMania.