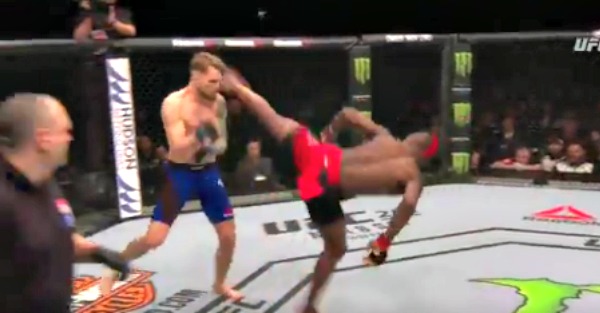 Exciting fights don?t need to be long. Today?s UFC Fight Night 107 bout in London is a good example.
It took just 30 seconds for Marc Diakiese to crush Teemu Packalen in a spectacular way.
Diakiese (12-0 MMA, 3-0 UFC) dominated from the beginning, and was on the attack from the start. And then, he threw one punch that put Pacalen (8-2 MMA, 1-2 UFC) to sleep.
Brutal.