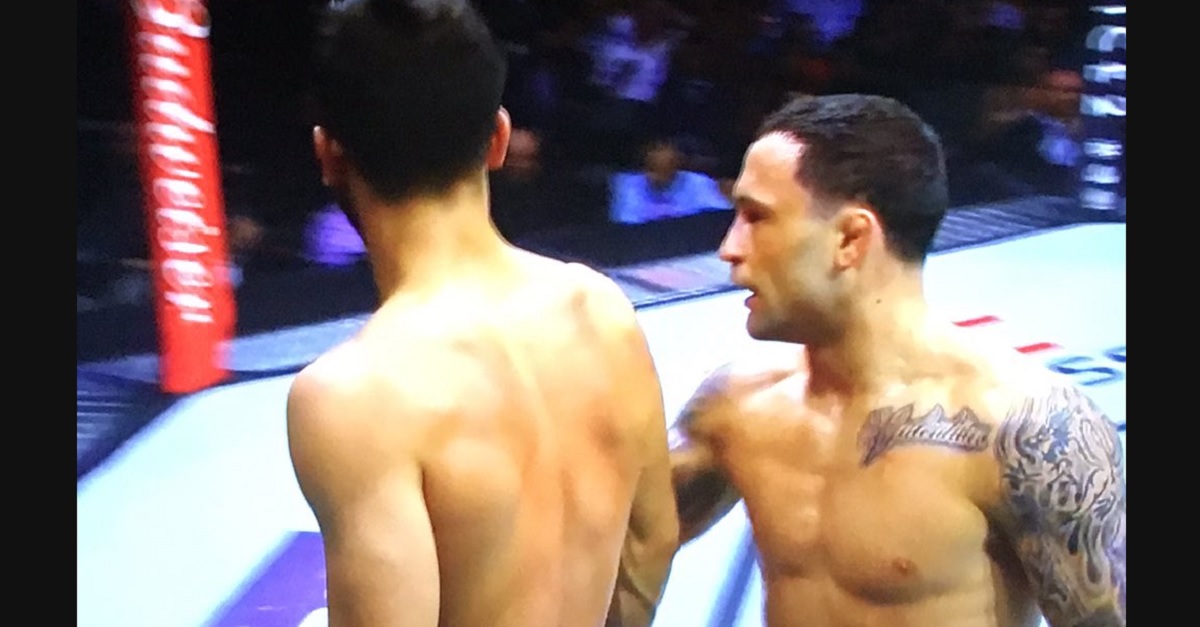 UFC 211
This was just brutal.
Frankie Edgar (22-5) and Yair Rodriguez (10-2) were expected to have one of the best fights on Saturday's UFC 211 show, and while "best" is subjective, the two definitely gave us one of the most shocking UFC finishes off the year.
Edgar was able to open up a big cut under Rodriguez's left eye in the first round, and the beating continued in the second round as Edgar was able to get Rodriguez on the ground and really focus on the injury. After the second round, officials had to call the fight, as Rodriguez's eye has swollen to the point where he could no longer see.
Edgar was awarded the TKO victory due to a doctor's stoppage, and with the win, he is again a contender for the UFC Featherweight title.