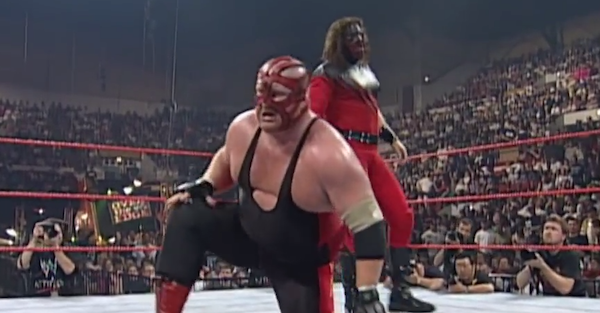 WWE/YouTube
WWE/YouTube
After reports that he was stepping away from the ring, former three-time World Heavyweight Champion, Vader has cleared up any confusion on his wrestling future:
Vader, now 62-years-old, sent out a inconclusive tweet early Sunday morning that seemed to indicate that Big Van Vader would finally be stepping away from ring for good in hopes of living long enough to see his future grandchildren.
Vader?s tweet didn't explicitly say that he?s retiring from wrestling, but some took it as such and ran with it.
Vader?s had a rough year, with the iconic wrestler of the 1990's tweeting out that due to congestive heart failure he had roughly two years to live. He had still been wrestling up until April.
Vader was an All-American offensive tackle at Colorado before heading into the pro-wrestling world. In wrestling, ?Big Van Vader? first made his name in Japan, where his initial victory over Japanese legend Antonio Inoki brought a legitimate riot from the crowd, solidifying Vader?s status as a top contender for years to come.
In his career, Vader won both the IWGP Heavyweight Championship (Japan) and the WCW World Heavyweight Championship three times. Vader also wrestled with WWE in the late-90s, being involved in several high-profile feuds with Bret Hart and the Undertaker for the then WWF Championship.
The Wrestling Observer Newsletter gave Vader ?Wrestler of the Year? honors in 1993.