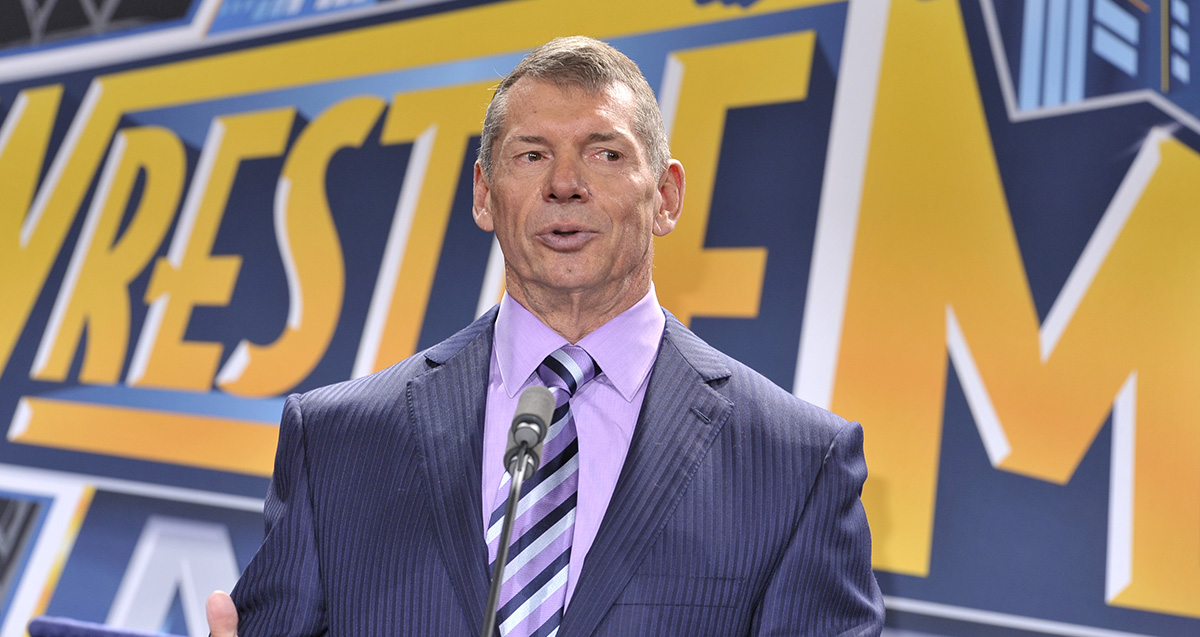 Michael N. Todaro/Getty Images
EAST RUTHERFORD, NJ - FEBRUARY 16: Vince McMahon attends a press conference to announce that WWE Wrestlemania 29 will be held at MetLife Stadium in 2013 at MetLife Stadium on February 16, 2012 in East Rutherford, New Jersey. (Photo by Michael N. Todaro/Getty Images)
WWE's ownership though the McMahon family can be traced back to 1952, but that could be in jeopardy.
According to a transcription from WrestleZone, McMahon was asked during a third quarter conference call if he'd be open to selling the company, and here's what he said:
"Vince answered by saying the company is open to anything, but he stressed that controlling the company's destiny is very important. He added he's unsure how much control they would lose if they sold the company, but at the end of the day they are business people so they are open to listening to any offers, especially the kind "you can't refuse."
When asked again, McMahon reportedly responded, "we are open for business."
McMahon, now 71 years old, could be winding down as the five-tool player for the global wrestling powerhouse. It has been widely assumed that his daughter, Stephanie McMahon, and son-in-law, Triple H, would take over once the elder McMahon settled down.
With McMahon's son, Shane, returning to the company, it seemingly added a wrinkle to the assumed plan. This news certainly comes as a shock as it's hard to even imagine the company not running under Vince.
According to a press release issued by the company, the WWE Network saw a 24 percent increase in subscribers and earned $11.1 million in net income compared to last year's $10.4 million in net income.