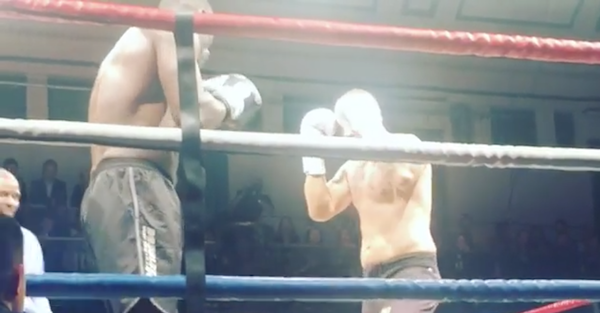 Madonna/Instagram
Idris Elba has always played intimidating characters – specifically Stringer Bell in the "The Wire." And now the actor is actually training to be a fighter.
Related: UFC legend announces major decision amid rumors of his return
Elba recently began training to become a professional kickboxer for a role in an upcoming Discovery documentary series entitled "Idris Elba: Fighter." Elba fought someone in London's York Hall, and Madonna – yes, Madonna – was ringside to watch the bout.
Elba doesn't look like a professional fighter (at least not yet), but it's still pretty impressive for a 44-year-old actor without much professional fighting experience.
(h/t Fox Sports)