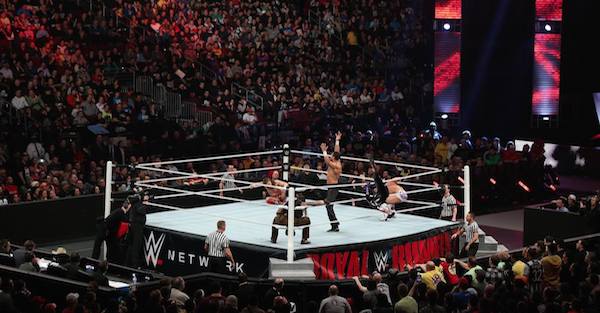 @WWE/Facebook
A.J. Styles may be the face that runs the place, but as the WWE champ mows through his competition, he may be looking for a fresh meat ahead of one of WWE's marquee events — the Royal Rumble. And that fresh meat may be in the form of "Heartbreak Kid" Shawn Michaels:
Michaels retired after a WrestleMania tilt with The Undertaker, but in the world of sports entertainment, how often are retirements taken at face value?
Related: Shawn Michaels is returning to the WWE, just not in the role most want him in
Combine that with San Antonio being the hometown of Michaels and WWE seemingly attempting to build their four big shows ('Mania, SummerSlam, Survivor Series and Royal Rumble) as special events, it would be the perfect time for a one-off return.
And why would Styles share the picture if there's not the possibility of a payoff? Maybe he's just taking a page out of former champ John Cena's book and trolling us all.