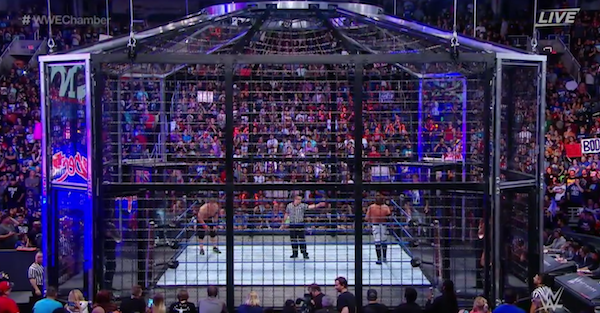 WWE Network/Screenshot
Mere weeks after claiming his 16th WWE championship, tying the legendary Ric Flair for championships held, John Cena has once again fallen as Bray Wyatt stunned the WWE Universe to become champion for the first time in his career, pinning A.J. Styles for the belt.
In the six-man main event, Cena started the Elimination Chamber against A.J. Styles before Dean Ambrose joined the fray, followed by Bray Wyatt, Baron Corbin and The Miz.
Ambrose rolled up Corbin for the early pin, only to be viciously beaten up following the elimination. He was thrown through an Elimination Chamber door before being decimated in the middle of the ring.
Miz pinned a fallen Ambrose in cleanup duty before he was eliminated by Cena after a diving crossbody turned into a perfectly times AA.
After a few minutes of back-and-forth action between the three remaining men, Wyatt hit Cena with Sister Abigail for the stunning elimination.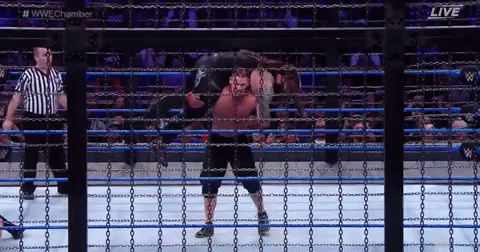 It was then down to Wyatt and Styles, where the "Eater of Worlds" overcame a hard fought battle to win his first WWE championship.
Wyatt will defend his belt against Randy Orton in the main event of WrestleMania 33 against Randy Orton.