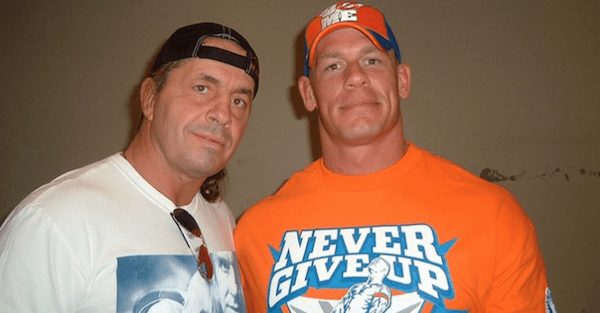 Bret Hart/Facebook
Bret "Hitman" Hart is 100 percent recovered from his battle with prostate cancer, according to a sitdown with SportsNet.
The same can't be said for his brother, Smith, who is reportedly looking at a "maybe a year" to live.
"You know, it's so critical for me to stress … that it's just a blood test," Hart said as he urged men to get screened for prostate cancer.

"You gotta go in and get a blood test. If you're a man over 40, you need to go in. You don't want to be like my brother, Smith, who's a guy that didn't worry about it and it's too late now."
In a note on Sports Illustrated, Hart shared that he had beaten cancer back in December.
"On my last visit with my doctor, he told me my PSA level was zero and I'd had a one-in-ten recovery. He said I was a miracle."
Hart, who started wrestling in 1976 and retired from the ring in 2000, was diagnosed with prostate cancer in February.
While it's been mostly good news since his recovery, Hart also shared some not-so-great news in the same December story, detailing how he had wrist surgery in November of 2015, and the surgeon reportedly severed a nerve in his hand. Because of that damage, Hart noted he doesn't have use of his finger and thumb in his right hand.
With the pro wrestler retired from the ring, Hart noted he used to enjoy drawing and "exploring" his artistic side. Because of the injury and damage to his hand, Hart noted he has trouble just holding a pen or even signing an autograph.
It's devastating, and anyone who has suffered an injury knows it's important to fill that void with something else. It sounds as if Hart filled his wrestling void to some extent with drawing, and it's a sad realization that he can't do that any longer.
The 59-year-old WWE Hall of Famer wrestled in his father's Stampede Wrestling, WWE and WCW.
He was involved in some of wrestling's most infamous storylines including the Montreal Screwjob and the match that made "Stone Cold' Steve Austin's young career.
Hart held titles in five different decades, and 17 championships between runs in WWE and WCW.
Here are some of his greatest moments: