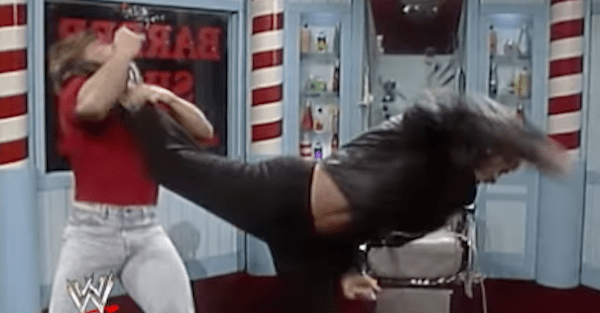 WWE legend Shawn Michaels made a career out of kicking peoples teeth down their throats.
But the Heartbreak Kid, now retired, isn't quite tuning up the band anymore after celebrating his birthday (he turned 51 on Friday).
Instead, let's take a look back at Michaels' top-10 superkicks of all-time.
I'll never forget sneaking out of my room to watch childhood hero Bret Hart get superkicked to sleep in overtime of the Iron Man match at Wrestlemania. It still stings to this day.
(H/T Fox Sports)