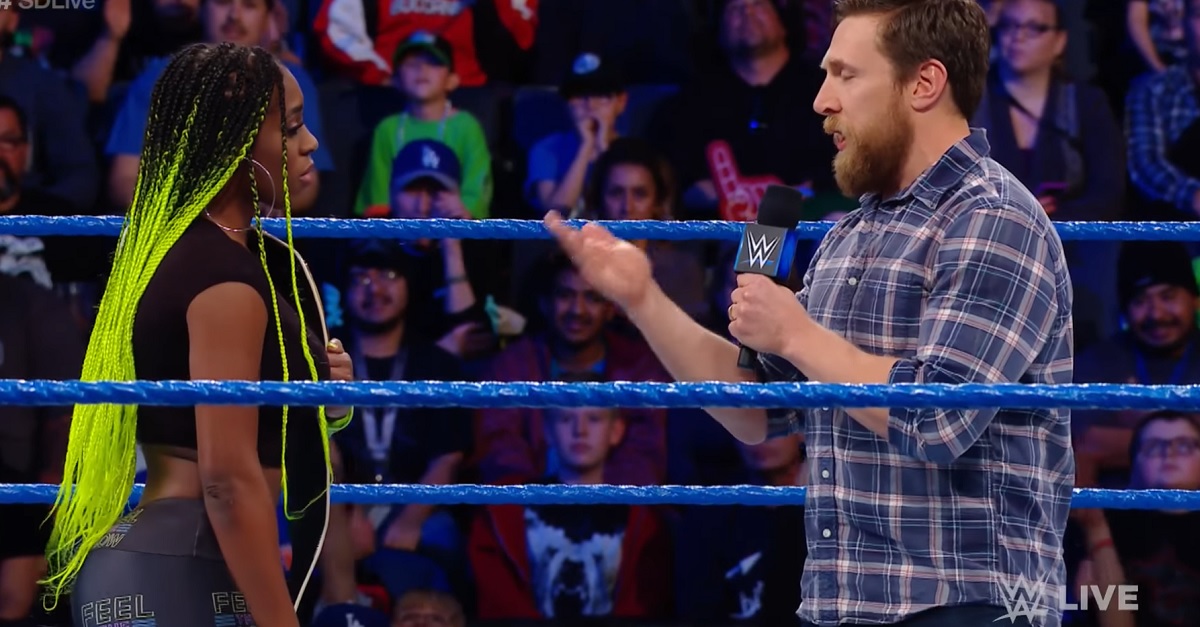 YouTube/WWE
While there has been some good news with Finn Balor's return expected soon, not every champion in WWE was as lucky.
Related: Latest on Finn Balor's recovery from major shoulder injury
According to Dave Meltzer in his latest Wrestling Observer Newsletter, now former WWE SmackDown women's champion Naomi was forced to vacate her title on Tuesday after a knee injury she suffered a couple of weeks ago turned out to be worse than previously thought. Per Meltzer, WWE expected Naomi to be ready this week, but it now appears that her knee injury could keep her out for up to two months, which puts her WrestleMania status in doubt.
If true, that would be awful new for Naomi. The title win at the Elimination Chamber pay-per-view had been a major boost to her career, and it looked like WWE was setting her up to be the defending champion going into her hometown of Orlando for WrestleMania.
Without Naomi, WWE put on an impromptu title match between Alexa Bliss and Becky Lynch, of which Bliss won.