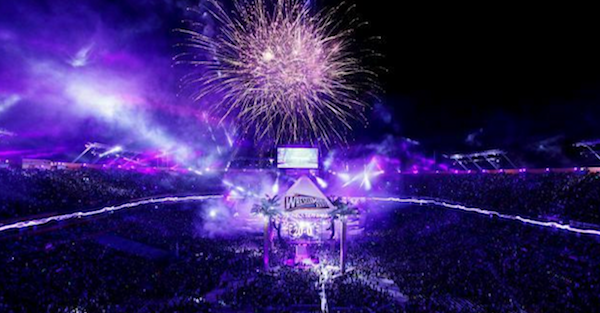 @Wrestlemania/Facebook
WrestleMania is headed to Orlando, Florida, and WWE is already reportedly negotiating the return of Hulk Hogan. Or at least that's what Hogan's daughter, Brooke, is saying, per TMZ.
Related: WWE may bring in a huge star for WrestleMania, and the timing could be perfect
Just over a year ago, Hogan?s history with the WWE had been wiped clean from the organization?s website after an alleged racist rant emerged through leaked tapes.
Wrestling Observer hinted that WWE may be testing the waters by using Hogan and some audio clips of the wrestling legend in WWE Network commercials back in September.
The report acknowledged the difficulty of moving on from the alleged rant where Hogan reportedly used the n-word multiple times and admitted he was a racist to an extent.
Hogan has since publicly apologized for the rant as he?s worked to mend fences in the WWE. If the note by Brooke Hogan is true, it would appear those fences have been mended.