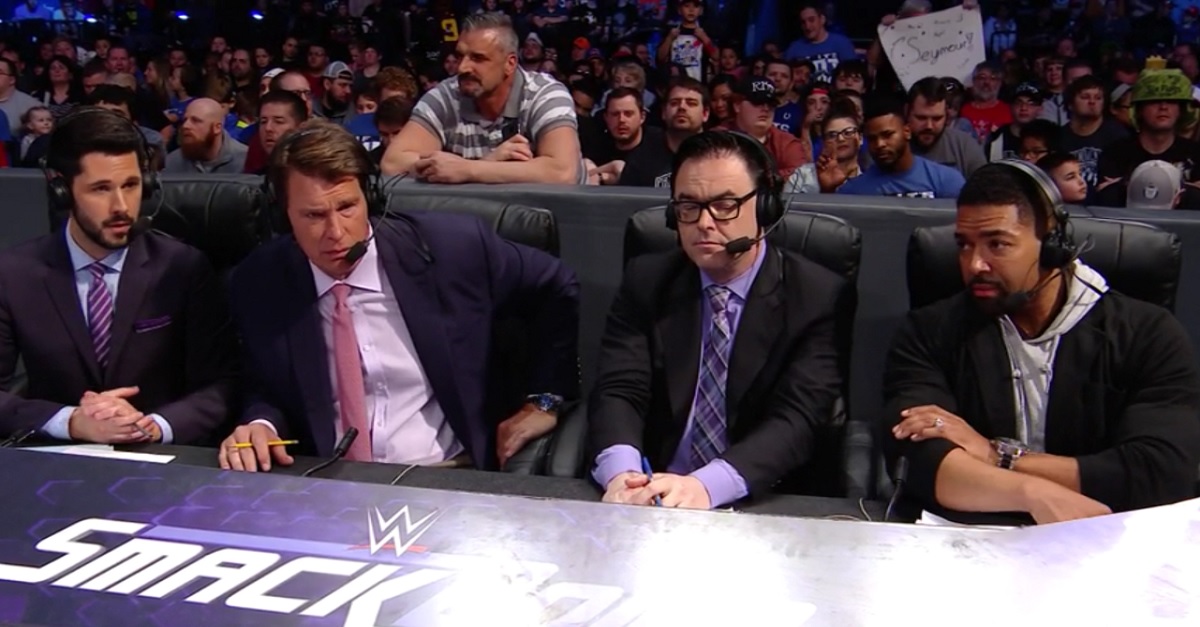 One of the biggest stories in the WWE right now has nothing to do with the in-ring product, it has to do with the broadcasting team and the continued, mysterious absence of Smackdown Live commentator Mauro Ranallo.
A new wrinkle has come to life in the drama between Ranallo and longtime commentator JBL and the WWE.
Via Cageside Seats:
"The Observer is reporting WWE is trying to come to a settlement with Mauro Ranallo that would preclude him from talking publicly about his issues within the company that have led to his exit."
It's been reported for weeks now that Ranallo would be not be returning to WWE television for the remainder of his WWE contract that runs through the summer.
Still, many have wondered if and when Ranallo would open up about why exactly he exited the Smackdown Live announcing booth, and, ultimately, the WWE.
If Meltzer's report comes to fruition and the WWE and Ranallo come to an agreement, this would definitely be the best-case scenario for WWE, although it doesn't make much sense for Ranallo to sign off.