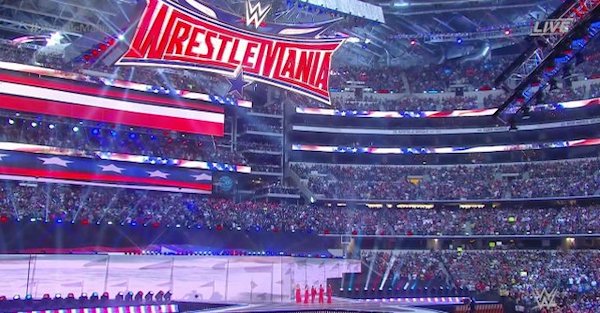 WWE Network
WWE
It looks like the WrestleMania 33 match with the longest set up may be in danger of not happening at all.
The expected match between Shaq and Big Show has been in the makings for almost a year when the two came face-to-face at WrestleMania 32 in the annual battle royal. However, as we get closer to this year's WrestleMania, it appears as if the schedule match is in danger of not happening.
Related: Former champ's injury could be worse than previously thought
From a WWE.com interview with the Big Show. [H/T Cageside Seats]
I've given 22 years of my blood, sweat and tears to this business and I'm doing this favor to Shaq. This could be my last WrestleMania. He needs to step up. I'm not trying to be mean, but my time's valuable. I get it. I don't have foot powder commercials, car commercials, insurance commercials. I get it. He's a busy man. But if he's gonna step in the ring, in my business, at our biggest event of the year? Show me you're serious. If anything, talk a little trash. Let me know you're motivated. Because right now? I just get the feeling he's terrified. He shot his mouth off, he's in over his head and he's trying to back out. So just let me know what's going on, brother."
Since this is the world of pro-wrestling, this could just be Big Show cutting a promo on Shaq to help maintain interest ahead of WrestleMania, but as Cageside Seats points out in their daily rumor roundup, there does appears to be some legitimate concern that the match won't happen after all.
If the match indeed doesn't happen, it would leave the Big Show open to do something else at WWE's biggest event of the year. Big Show, who is in fantastic shape and is under 400 pounds right now, and the veteran could make a fine addition somewhere else on the WrestleMania card.
Hopefully Big Show has something to do, as he has worked hard to cut down his weight recently to get in shape for WrestleMania 33. It would be a shame if all that work didn't get paid off with an angle at this year's event.