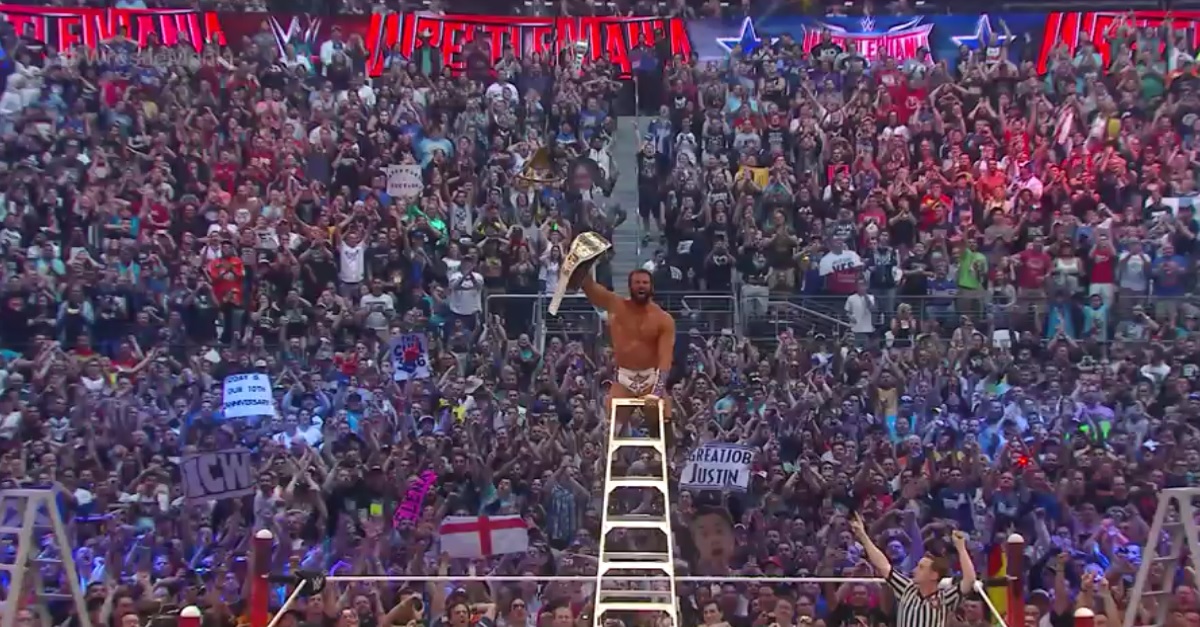 WWE Network
Former WWE Intercontinental Champion Zack Ryder will be out for a while after suffering a major knee injury on Tuesday's episode of SmackDown Live.
According to Ryder, he suffered a ruptured patellar tendon at the end of a battle royal match on Tuesday, and he will be out indefinitely as he recovers and rehabs to get back to the ring.
Ryder mentions that he had surgery on Thursday in Birmingham to repair the injury. While the exact recovery time is indefinite, Ryder will likely be out of action for anywhere between six and 12 months.
Ryder has been with WWE for over 10 years. He is a former Intercontinental, U.S., and tag-team champion, winning all of those title once each.