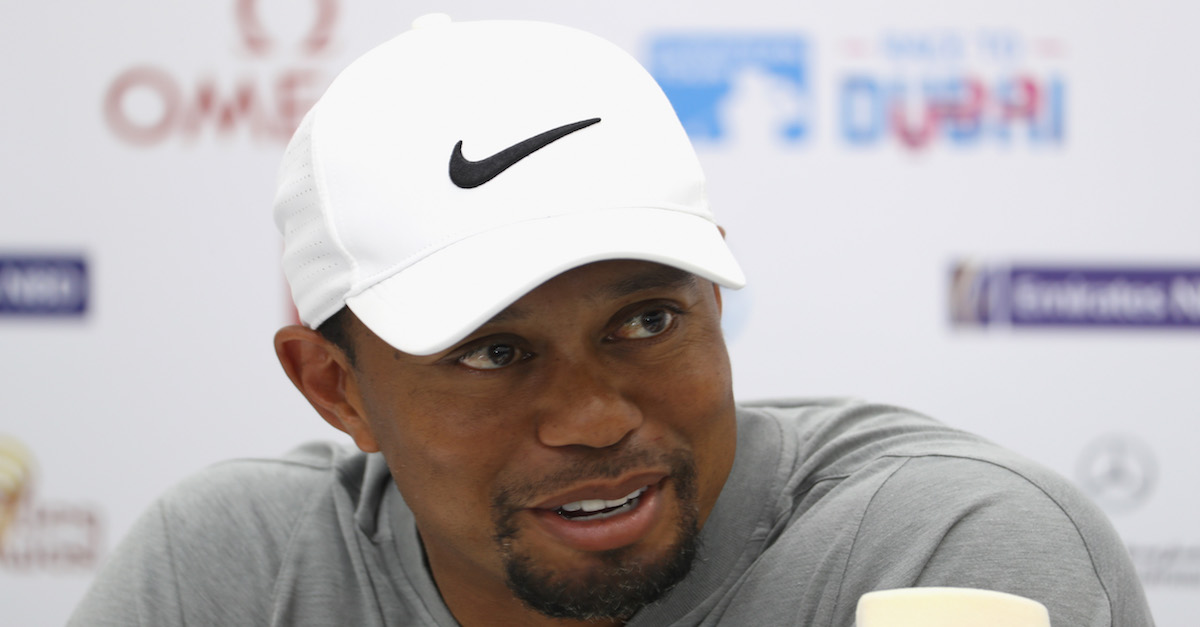 Warren Little/Getty Images
Tiger Woods tops the PGA Tour Career Money Leaders list and has an estimated career earnings of at least 1.3 billion. He likely has more money than he could spend but, when it came to picking up the tab at dinner, spending wasn't his first priority.
Speaking on the Dubai Eye Sports Tonight Podcast, 2016 European Ryder Cup captain and 2011 Open champion Darren Clarke was asked about the golfing legend. Amidst a whole lot of praise, Clarke was given an opening for a little ribbing when the hosts made a joke about Tiger being very tight with his media duties. Here's a little snippet, courtesy of Golf Digest.
"He had a very successful savings account," Clarke said with a chuckle. "He didn't quite pay for too many dinners whenever we were out, I have to say. . . . He couldn't even be coerced into paying for dinners."

"He was as tight with the media as he was with his fellow players?" one of the hosts asked.

"I didn't tell you that, but yes," Clarke responded with another laugh.
Ah, yes. Even the best golfer of our generation isn't above getting made fun of by his friends. Let this be a lesson to all of you. No matter how talented and popular you become, you are never above getting roasted.