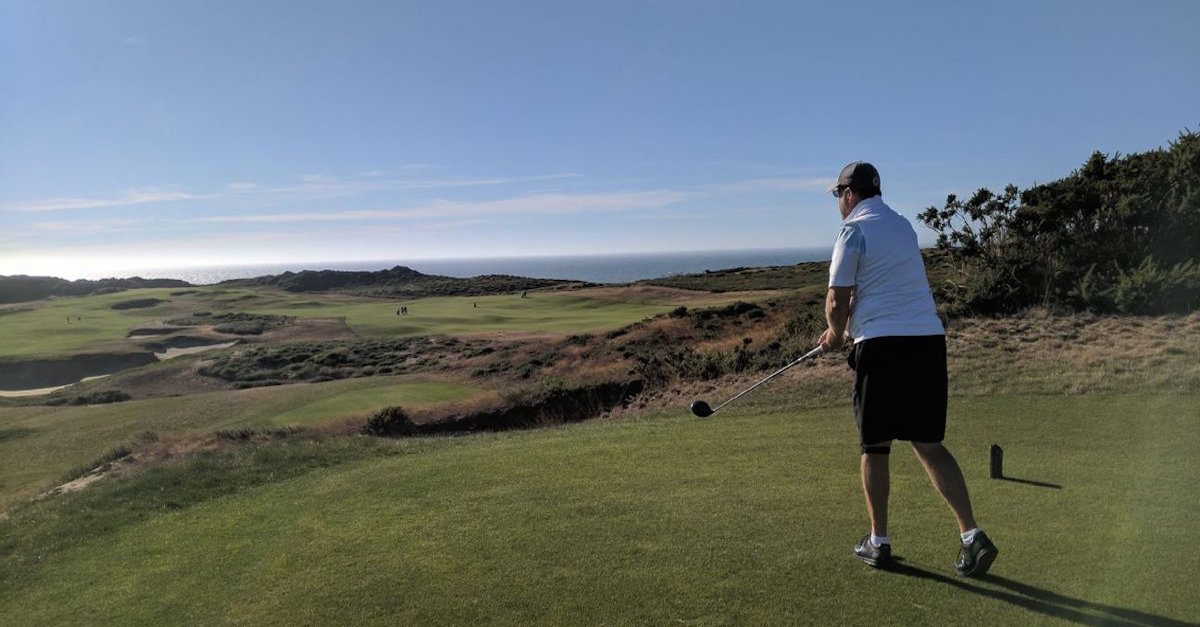 @quanzhenqin/Twitter
@quanzhenqin/Twitter
Don Byers, 61, will be the oldest collegiate golfer when he competes as a member of the Bellevue University (Nebraska) golf team this spring.
"People said there's no way I can do it," Byers told ESPN. "When you tell me I can't do something, I'm going to try like hell to do it."
Byers caught the eye of Bellevue coach Rob Brown while playing at Champions Run, a former Web.com Tour venue in Omaha, after sinking an early eagle and playing well throughout the rest of his round. During his performance, a playing partner in his four-man group joked, "Man, I wish you had some eligibility left."
Several holes later, Byers once again jokingly brought up the idea again, adding, "You know, I do still have eligibility."
Brown kept in contact with the 61-year-old for a couple of weeks, with the coach's notion of adding him to the team becoming increasingly serious each day.
"He kept bugging me," Byers says of those conversations with Brown. "As I later found out, he was recruiting me."
Byers, a former scholarship baseball player at the University of Nebraska-Omaha, hit his stride as a golfer later in life, having made consistent time on the links during afternoons after losing his scholarship due to an arm injury.
After starting his own insurance agency, he had more time to improve his golf game and built his own custom clubs to match his 6-foot-4 frame, while making daily trips to Champions Run.
Last year, Byers got his handicap to scratch, which helped him catch the attention of the Bellevue coach.
"He hits it a long way and he's athletic," the coach says. "If he can handle our cross-fit training, he'll be fine."
Bellevue has a student body of more than 12,000 students, however, nearly 90 percent take online courses, including Byers, who will spend the spring semester taking courses in English, communications and history.
The Bellevue golf team, which is part of the NAIA, has only been in existence for several years, but earned a No. 1 overall ranking during its second season under Brown's tutelage.