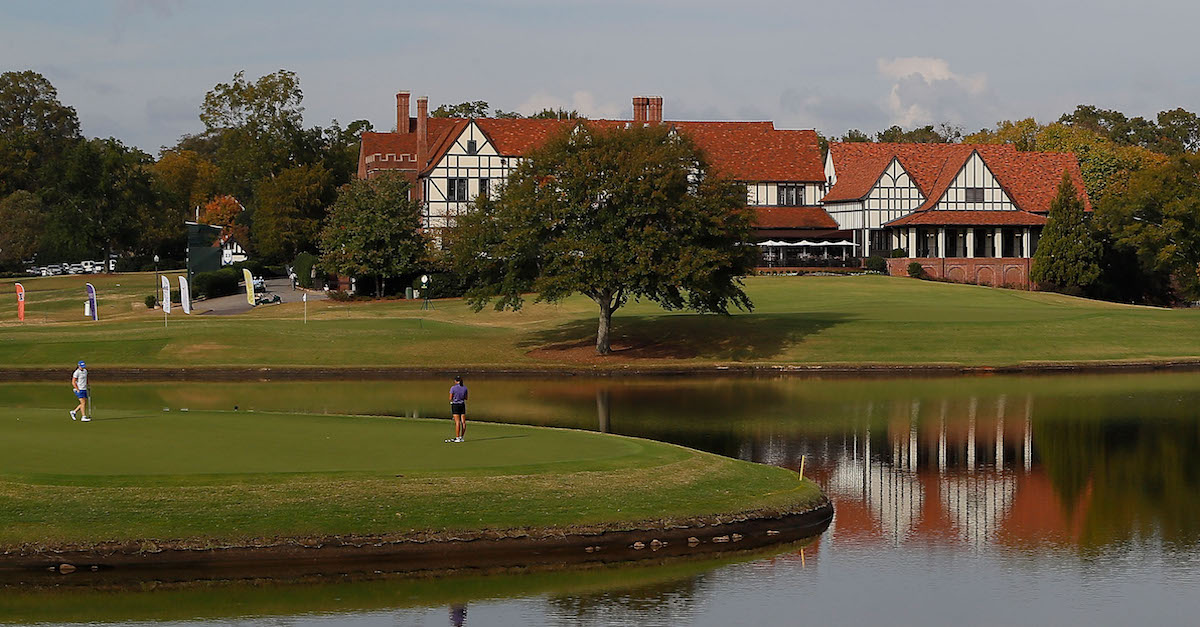 Kevin C. Cox/Getty Images
After 46 weeks, we have finally arrived at the end. This week is the Tour Championship, the finale to both the PGA Tour Season and the FedEx Cup Playoffs. The top 30 players from the entire season have made it to East Lake Golf Club just outside of Atlanta, meaning that they have both set themselves up nicely for next season and for a potential huge payday come Sunday.
Once the playoffs reach East Lake, the FedEx Cup points are reset and distributed in a way where every player in the field has a mathematical chance of winning the FedEx Cup, which also comes with a pretty nice $10 million payday. In addition to the Tour Championship tournament purse, $34 million is up for grabs amongst the field.
Though the points get reset, the standings do not. That means that, because of how many points get awarded to the winner, if any player currently ranked in the top five win the tournament outright, they will win the FedEx Cup in addition to the tournament title. The five that control their destiny are (in order) Jordan Spieth, Justin Thomas, Dustin Johnson, Marc Leishman, and Jon Rahm. Three of those (Johnson, Thomas, Leishman) have won the first three playoff tournaments, which is to say that the having the cream of the crop all in good form should make for some really compelling storylines as we head into the finale.
With that in mind, let's make some picks for East Lake.
Winner: Rickie Fowler
Before missing the Tour Championship last year, Fowler posted two consecutive top-15 finishes here. In addition to that, Fowler has been in the top 20 in each playoff event while improving on his finish each time. He's playing too well and I think his putting skill (of which he ranks 2nd on tour in terms of strokes gained with the flat stick) is going to come in handy on these fast and firm greens. The attention will be on the playoff winners and Spieth, but Fowler has played just as well and this is the week he's going to put it all together.
Top 10: Paul Casey
Him and his wife did just have a child, but Casey has been so dang consistent in the playoffs, and that has shown in his two consecutive top-5 finishes here. He also shot three rounds in the 60's fresh off of said birth last week, so his form seems impenetrable at the moment. I could have picked Spieth, Thomas, or Johnson I suppose, but where's the fun in that?
Longshot: Tony Finau
This would be an incredible place to get his second Tour win, but I think Finau has a good chance to ball out this week. He closed with a 64 at Conway Farms just go get here, and he has nothing to lose by being aggressive here. He absolutely kills the ball and ranks second in both total birdies and eagles. He has all the talent you could ask for and you could argue that he had the second best Sunday last week behind winner Marc Leishman. Why not Tony?