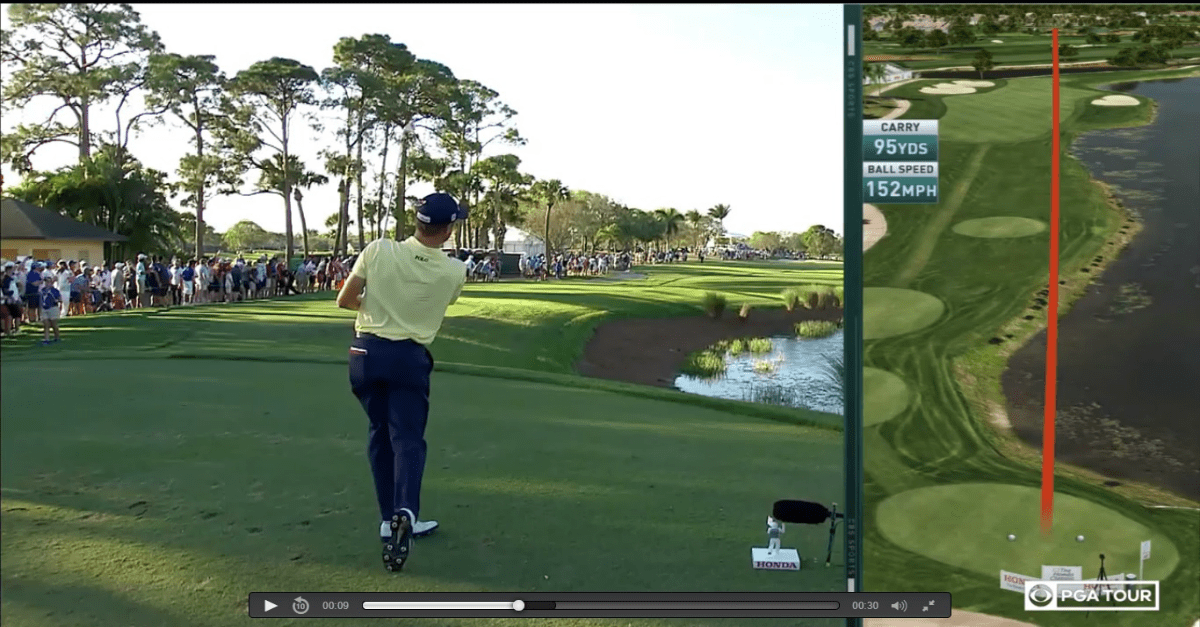 jayrigdon5/Clippit
jayrigdon5/Clippit
Justin Thomas, a former PGA Player of the Year, decided that a fan cheering against him was a little too much. So much so, in fact, he had that fan ejected.
Wait… what?
Thomas won the Honda Classic on the first playoff hole, defeating Luke List, on Sunday. However, the bigger story here is a live mic that caught Thomas getting a fan ejected from the friendly confines of a golf course.
While Thomas' ball was in the air, a fan could be heard yelling, "get in the bunker." Mind you, this was not during Thomas' swing or anything like that. It was simply when the ball was already in the air and the trajectory of it was already determined.
Here's the audible back-and-forth.
"Who said that? Who just yelled for that ball to get in the bunker? Was that you? Enjoy your day, buddy, you're gone."

A snitch points to the fan:

"That guy right there in the Seminole hat."
And boom… the fan was gone.
Thomas clearly has thin skin. While there's a certain etiquette in golf that asks fans to not go crazy during a player's swing, a player being upset over a fan yelling while a ball is in midair is the stuff of non-legend.